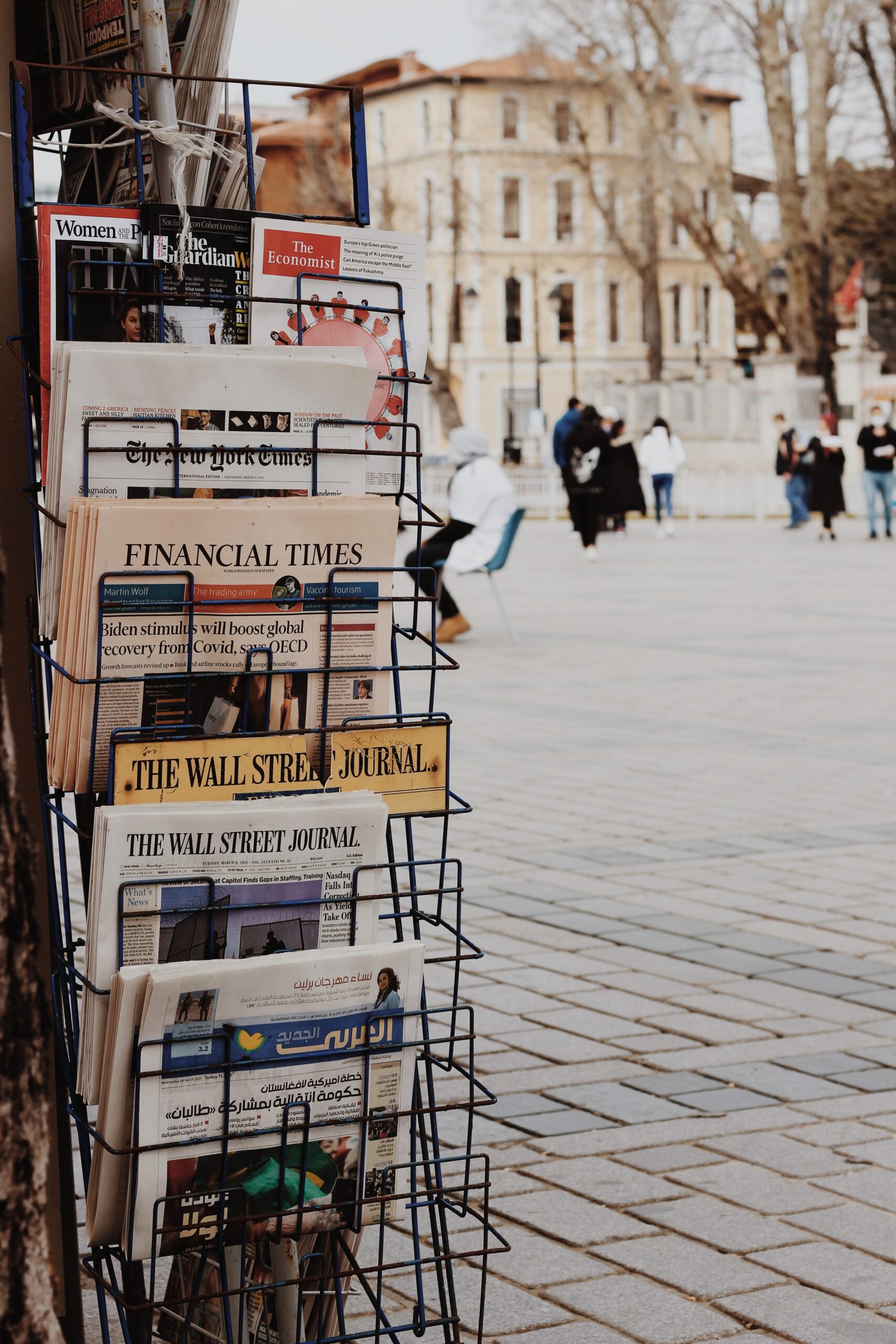 Photo by Hatice Yardım on Unsplash
Hi everyone, Eliz Mizon here with the Media Reform Coalition blog.
For even more media news and analysis, the latest media reform campaigns, and relevant content from around the web, follow me at Power and Pop Culture.
For now, here's your media news digest:
HackedOff releases new short doc: The Press and The People
"The media descended… there were journalists jumping through the windows of people we knew, trying to get quotes."
The Press And The People
Premiering July 12th
I recently spoke on a recorded panel for this film, by press freedom campaign group HackedOff, which premieres online this coming week. The 15 minute film tells the stories of people who faced relentless press intrusion after bereavement.
Sign up here to watch the film when it is launched.
Are the media doing their job on climate?
So, I've been pissed for ages about how 'the media' isn't doing a good enough job informing people of the impending climate crisis (which isn't impending; it was impending in, like 1979. It's happening, right now.)
But, then, the centre/left leaners have been covering it, haven't they? For example, this article from 2018, Major Climate Report Describes a Strong Risk of Crisis as Early as 2040, at first seems like it couldn't really be clearer…
A major new IPCC report says that severe impacts of #climate change will hit by 2040, and that avoiding the damage requires transforming the world economy at a speed and scale that has "no documented historic precedent."https://t.co/jtvi0nupjk

— Coral Davenport (@CoralMDavenport) October 8, 2018
But then, I suppose, 2040 still feels pretty far away unless you have embedded yourself in Climate Twitter (or, I suppose, other things like… you're a NASA scientist or something) and get that the hurricanes coming our way in '40 will be a result of the emissions belched today.
There's a fair few impressions for the above tweet by the piece's writer, but not as many as you might expect on a story about the collapse of civilisation from the biggest news organisation in the world.
I'm thinking more and more about the fact that, despite right-wing columnists' best efforts, and the delays caused by the fossil fuel industry's sustained deception over the last few decades, this IS being reported… just not in a way that changes things in as dramatic a way as we need to survive.
What is the role of campaigning journalism here? Where is the line between informing people and urging them? How do we mend the awareness > action pipeline?
To be continued.
Media News
See you next week!