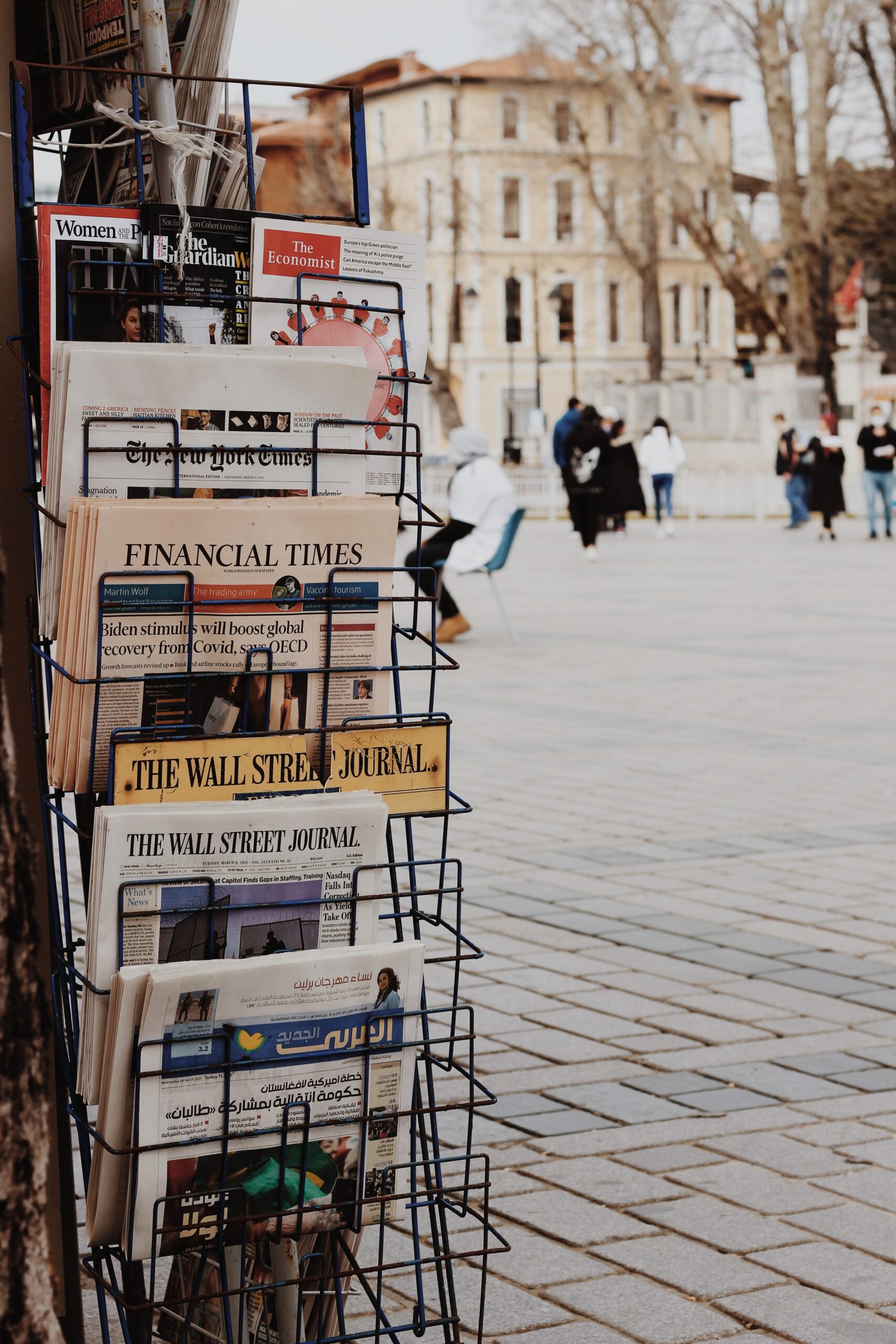 Photo by Hatice Yardım on Unsplash
Hi everyone, Eliz Mizon here with the Media Reform Coalition blog.
For even more media news and analysis, the latest media reform campaigns, and relevant content from around the web, follow me at Chompsky: Power and Pop Culture.
For now, here's your media news digest:
Three Major Journalism Studies Published
This week three major studies about journalism were published:
The Charitable Journalism Project's 'Local News Deserts in the UK' report found that often unreliable and divisive social media groups were filling the gap lost by local news reporting in the country. It also revealed a number of shocking facts, such as police PR teams outnumbering the number of journalists regionally, on average, throughout the UK.
Oxford's Reuters Institute for the Study of Journalism released its annual worldwide study: 2022's 'Digital News Report', for which they interviewed "over 93,000 online news consumers in 46 markets covering half of the world's population". Among many other revelations, they found that around 17% of people in wealthy countries are paying for news, but the trend is "leveling off" and that "people are also increasingly avoiding news".
And the Public Interest Journalism Initiative in Australia has done a review of the country's News Bargaining Code (the law requiring Google and Facebook to pay publishers for news); it shows that a year after its introduction, 41% of local print and digital news outlets still have no access to deals. PIJI expressed their concern that "an uneven playing field is emerging between those news businesses with increased financial capacity from deals and those without."
Support the Leveson Defence Fund!
Our friends at HackedOff have launched a campaign in response to Boris' latest attack on press freedom:
"With an eye on shoring up his support in the press ahead of the next General Election, Boris Johnson announced plans to repeal section 40 of the Crime and Courts Act 2013. This strips out a key part of the Leveson framework for press regulation. It's an assault on the freedom of independent newspapers, and shows total disregard to the victims of press abuse.
It's a clear sign that for the next two years Johnson is keen to do favours for newspaper owners in return for their backing in a 2024 General Election."
Read more and donate here.
This Week's Media News
See you next week!