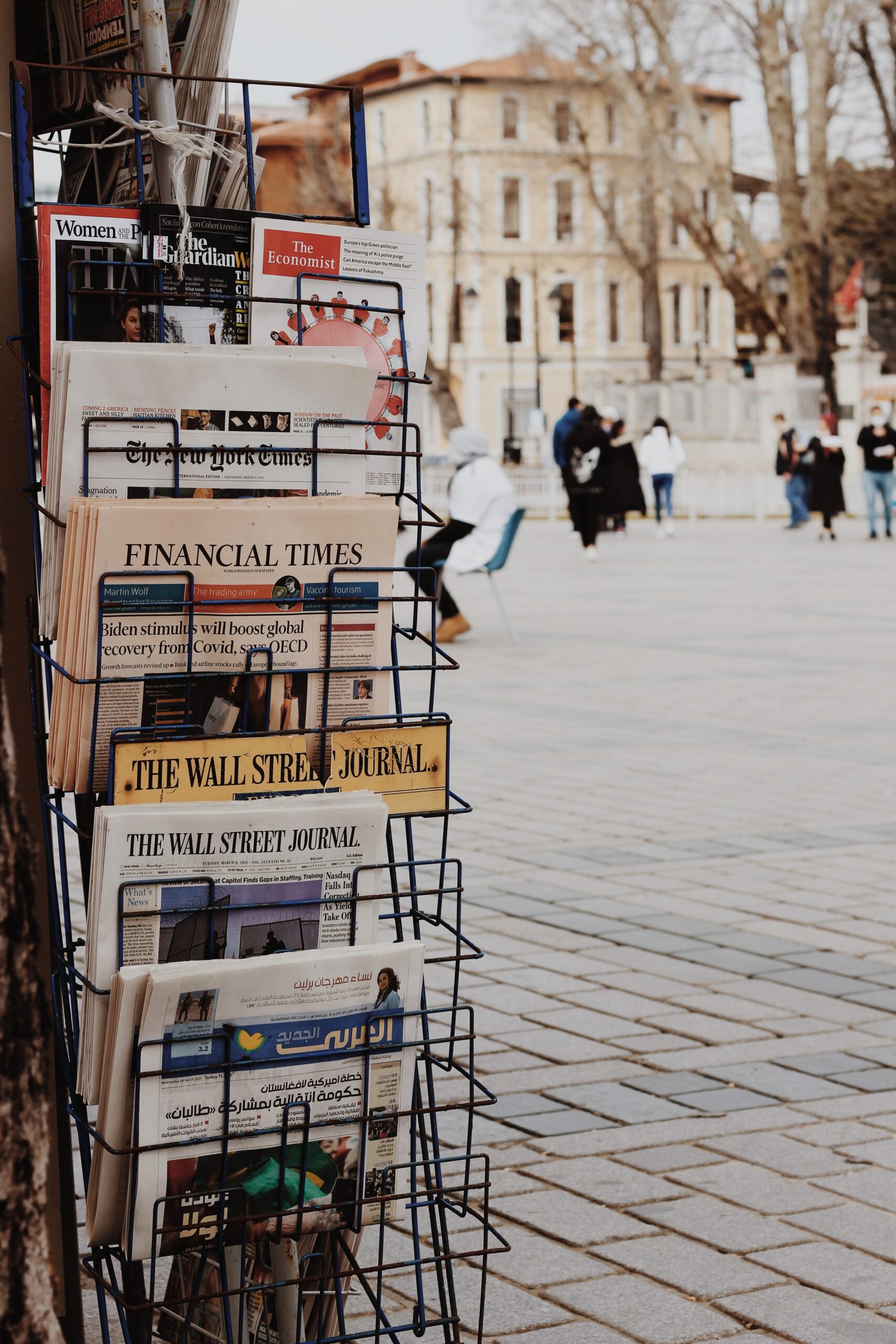 Hi everyone, Eliz Mizon here with the Media Reform Coalition blog every week.
For even more media news and analysis, the latest media reform campaigns, and relevant content from around the web, follow me at Chompsky: Power and Pop Culture. 
For now, here's your media news digest:
"Evil doesn't begin to approach it" – Noam Chomsky speaks to Just Stop Oil
"I support the actions of the Just Stop Oil Coalition, and its partners across 10 countries – it's imperative for all of us to do so".​ – Noam Chomsky
Noam Chomsky has followed in Adam McKay's footsteps by joining Just Stop Oil for an international Q&A over Zoom. You can watch the conversation above, in which Chomsky expresses support for climate activists.
This Week's Media News
Following the

news

that 96% of the 56,000 respondents to the government's consultation were in favour of Channel 4 remaining publicly owned, the broadcaster has released

plans

it made for an alternative to privatisation. In an effort to appeal to the government's 'levelling up' rhetoric, the plan suggests moving Channel 4 out of London entirely and creating thousands more jobs throughout the rest of the country. (The Guardian/Channel 4)

New Facebook whistleblowers

claim

the company lied about "inadvertently" shutting down hospital and emergency services pages last year. In response to the creation of Australia's News Bargaining Code (the legislation that would force it to pay to host news content) they shut down a number of pages, claiming some were closed by mistake. The whistleblowers allege the company did this purposely as a "negotiating tactic". (WSJ)

The latest diversity

report

by the National Council for the Training of Journalists has shown "progress" in diversity of the workforce, in all measured demographics except class. In 2022, 80% of journalists come from "professional and upper class backgrounds" up from 72% in 2016. (NCTJ)

The leaked Supreme Court documents

revealing

the judiciary are considering overturning Roe v Wade gave Politico their biggest audience since launch, with 11 million views. (CNN)

In scenes

reminiscent

of GB News' launch, Murdoch's rival channel talkTV has been rated as having "zero" viewers during primetime. The audience for its flagship news show with Piers Morgan fell by 80% after its opening broadcast. (The Guardian)

China is clamping down on the country's social platforms on the protection of children,

demanding

apps such as Bytedance (owner of TikTok and its equivalent platform for Chinese audiences) step up controls to "stop underage users from tipping livestreamers or becoming livestreamers themselves without guardian consent". (Reuters)

Veteran newsreader Huw Edwards has

spoken

out about his history of depression, and noted the mixed response within the "bureacracy" of the BBC. He revealed a colleague told him "the BBC doesn't want people to think there's a nutter reading the 10 o'clock news" after he confided in them. (The Guardian)

Shareholders of Netflix have filed a

lawsuit

accusing the streaming giant of "misleading the market" about its ability to continue attracting new subscribers. (Reuters)

After the March announcement of severe cuts to their newsroom, the Buzzfeed Union has ratified a contract with management securing, among other things, a $20k salary floor increase and guaranteed annual wage increases:
Here's our full statement with @nyguild ✊ pic.twitter.com/4QwmvsFCjW

— BuzzFeed News Union ✊ (@bfnewsunion) May 6, 2022
See you next week!