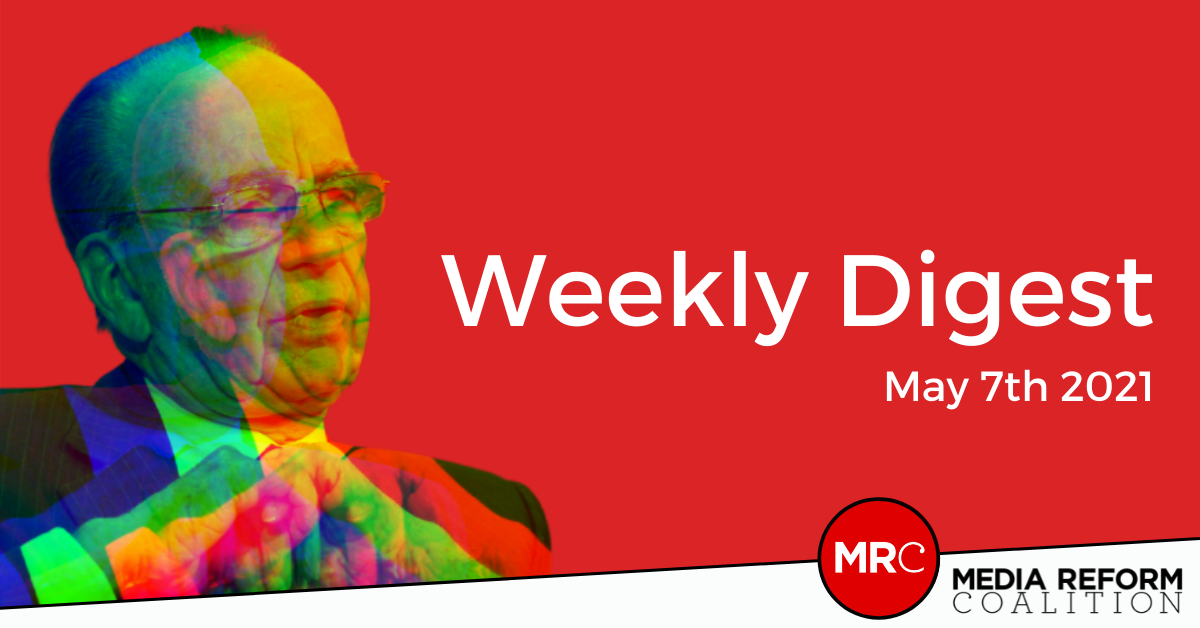 Hi everyone, Eliz Mizon here with the Media Reform Coalition blog every Friday.
For even more news about media/work/politics, plus extra content/campaigns/jobs, you can follow me at Chompsky: Power and Pop Culture.
For now, here's your media news digest!
The BBC and Beyond continues!
The MRC's new campaign, 'The BBC and Beyond: Reimagining Public Media', launched last week. There are two events coming up next week:
All of the events will be streamed on the MRC's Twitter, Facebook and YouTube.
If you missed last week's events, you can watch recordings of What have we learnt from international coverage of Covid?, and Trade Unions, workers rights and the media on our YouTube channel.
Find all the info about the campaign at the dedicated website.
The Liberalism Inc conference also remains available to stream, for free, in a dedicated YouTube playlist.
This Week's Media News