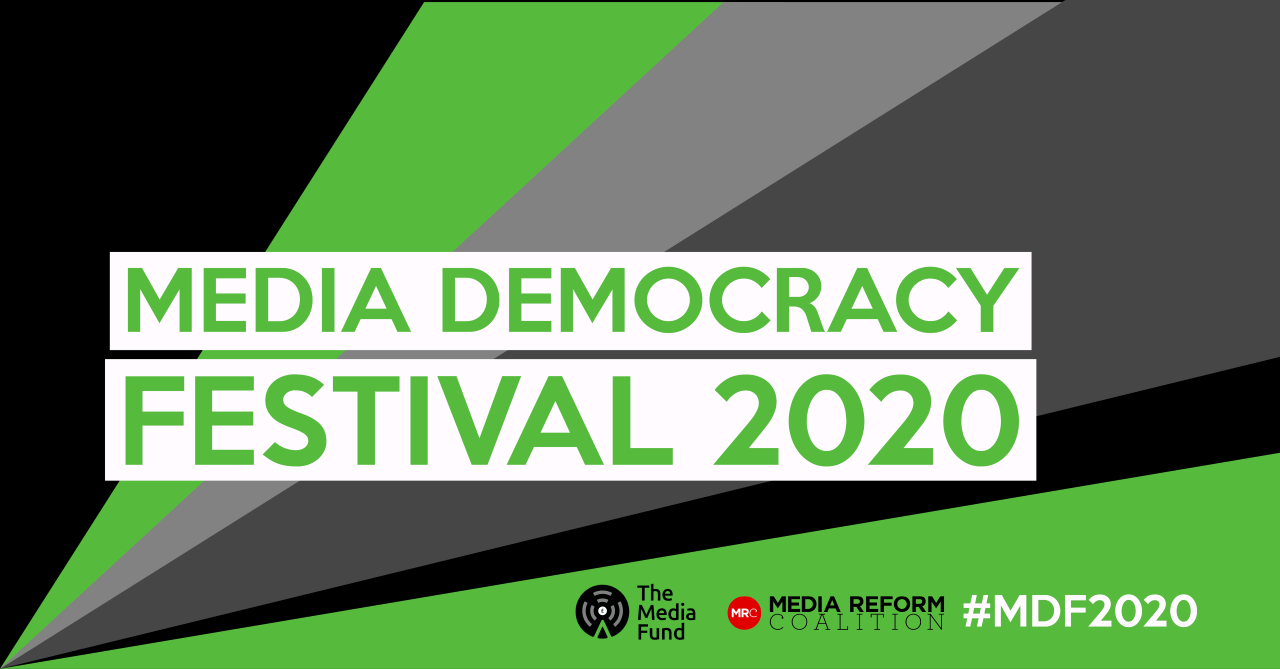 This year's Media Democracy Festival is on Saturday 14 March at the Clore Centre, Birkbeck, University of London*, Central London.
Free registration tickets are available here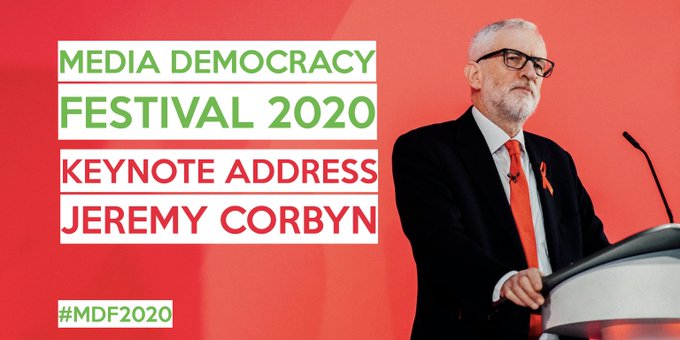 We're delighted to announce that Jeremy Corbyn, outgoing leader of the Labour Party, will be the keynote speaker for #MDF2020. He will reflect on media coverage during the 2019 general election and discuss policies for a democratic media of the future.
Speakers include
Grace Blakeley, Ash Sarkar, Clive Lewis MP, Lina Dencik, Maya Goodfellow, Hilary Wainwright, Victor Pickard, Faiza Shaheen, Sarah Banet-Weiser, Tom Mills, David Miller, Mike Berry, Nathan Schneider, Narzanin Massoumi, Justin Schlosberg, Lindsey German, James Meadway, Sakina Sheikh and many more.
MDF2020: For a future beyond a failing media
Last year's election confirmed that much of the mainstream media has completely failed its crucial democratic role: to hold power to account. From insipid reporting on Brexit to biased coverage of Corbyn's Labour and from a neglect of climate change to an alarming deference to government, the media – from the tabloid press to the BBC – now face a crisis of legitimacy.
 
But whilst many of us appreciate that the media are not fit for purpose, what can be done to change this situation?
 
The Media Democracy Festival welcomes campaigners, journalists, researchers, students and citizens to engage in discussions on a range of issues – from challenging bias and confronting racism to building radical alternative platforms for a more pluralist, inclusive and democratic media.
 
#MDF2020 imagines a future alternative media landscape built on cooperative and innovative values that serves communities, informs citizens and holds power to account as it seeks to build a diverse and powerful movement for media democracy in the UK.
Join the movement for an alternative media future on Saturday 14 March.
It is essential to register in advance: Free registration tickets are available here
 
*The venue is wheelchair accessible with step-free access to all the rooms. For any access queries or other requests, please get in touch.