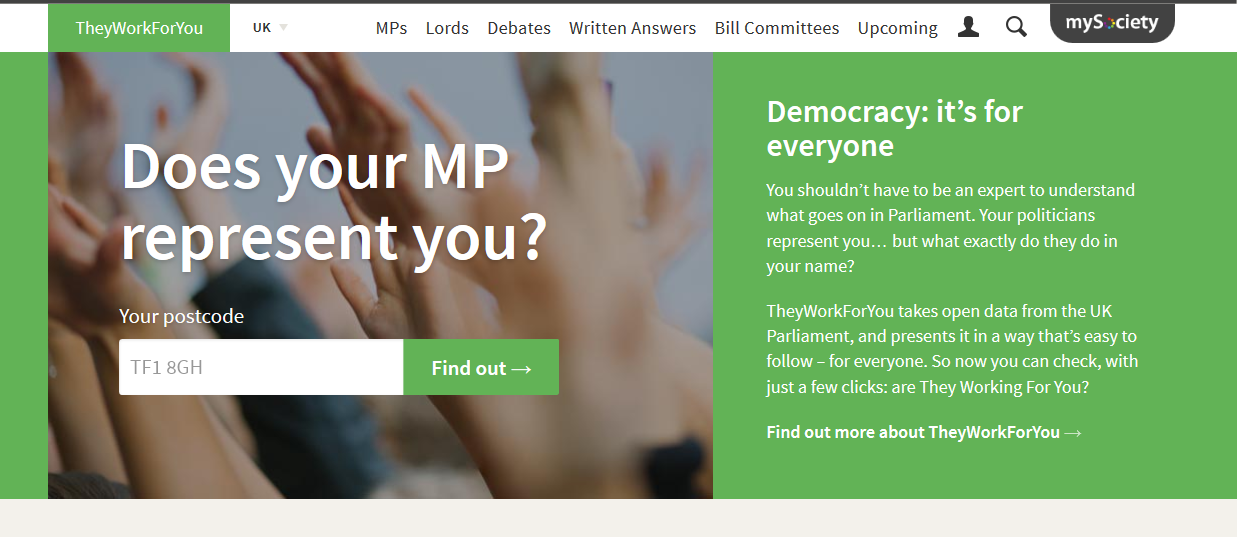 The recently published Cairncross Report on the future of the UK press spoke of a "reduction in public-interest reporting [that] seems to reduce community engagement with local democracy (such as voter turnout) and the accountability of local institutions." It called for the creation of an Institute for Public Interest News, one of whose tasks might be to listen to (and support) initiatives like the one below from Gavin Barker of the Progressive Alliance for Cornwall. Other communities might want to consider whether this is a model of citizen journalism that might be relevant to their local areas.
Late last year, a few of us got together to discuss the future of the local progressive alliance following the failure of the last election to bring centre left parties together. I live in Cornwall where the Conservatives got less than half the total vote but all six constituency seats – an achievement only possible in a broken voting system that awards disproportionate power to the winning party based on a minority of votes.
We quickly abandoned the idea of promoting any further dialogue between centre left parties and instead explored different ideas for improving local democratic accountability.
Our conversations revolved around two concerns; the first was the scale of misinformation or 'fake news' on the internet and social media, not helped by tabloid journalism that played fast and loose with the facts. The second was the lack of accountability by MPs whose contact with constituents was used to sell the party line rather than really listen and engage.
Out of these discussions came two related initiatives; the first was a Local Constituency Pact. This sets out a code of conduct, one of whose key demands is a commitment by a future elected MP to attend an open annual public meeting, hosted by a third party. At this meeting, they will be asked to account for themselves in terms of legislation they have voted for, along with other commitments made at election time.
A second initiative – a detailed voting record – emerged out of this. We knew it was pointless asking an MP to sign up to such a pact unless we could track their actions in Parliament. We also realised that the effectiveness of any annual public meeting depends on an informed voting public who are aware of key issues and how their MP has voted.
The voting records provided by TheyWorkForYou.comare an invaluable resource, but they give little context as to why a particular piece of legislation matters or what its impact has been. So a second strand of our work was the creation of a careful, fact-based record that gives contextual information, along with the impact of such legislation.
We have also combined this information with a local constituency profile using data drawn from the House of Commons Constituency Dashboardon things like local school funding, local salaries, the roll-out of universal credit, and the house price to wages ratio.
We have now done this for all six constituencies in Cornwall, three of which are marginal, and we have partnered with Cornwall Trades Union Council in order to launch these at an appropriate moment – probably after the end of March.
In a joint draft press release we will also propose that any future hustings event allocate a fifteen minute slot in order for the sitting MP to take questions from the floor on how and why they voted as they did. Attendees will be given a summary voting record with an online link to the full voting record, ideally a few days before the event. The aim is to remind local voters of what their MP has done in their name, and not get distracted by vague promises of a better tomorrow.
We see our work as the product of grassroots citizen journalism whose approach could be rolled out across the country. It is not just useful to local voters but a springboard for local campaigners, bloggers and local mainstream media who wish to use it for their own work . We've done the dull work of assembling facts, data and voting records and sourcing these carefully. It is, however, good investigative journalism that brings all this alive by digging deeper, following leads and producing articles that shine a clear light on issues that really matter to local people.
We hope that these fact based voting records can form a point of convergence between stronger democratic accountability and an equally strong grassroots media that counters fake news and 'speaks truth to power'.