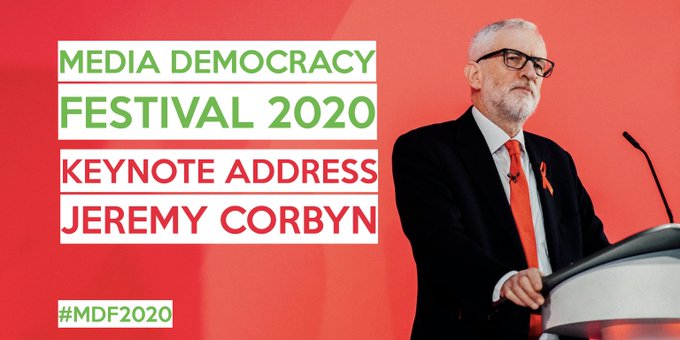 Statement
We regret to announce that we will be postponing Saturday's Media Democracy Festival. In the interests of the welfare of all attendees and the wider public, we have decided to follow a policy of social distancing in response to the coronavirus. We always seek to make our events inclusive and accessible to everyone and it is now clear that this would not have been possible on Saturday. 
We are currently exploring the possibility of broadcasting Jeremy Corbyn's keynote speech via YouTube on Saturday. Please keep an eye on our social media channels for updates on this.
Many of us were looking forward to what promised to be a fascinating day of discussions on media reform but we will also be working hard over the coming days to produce digital content covering those important debates. 
The event will be rescheduled for a date in the autumn at the same venue and with hopefully many of the same fantastic speakers.