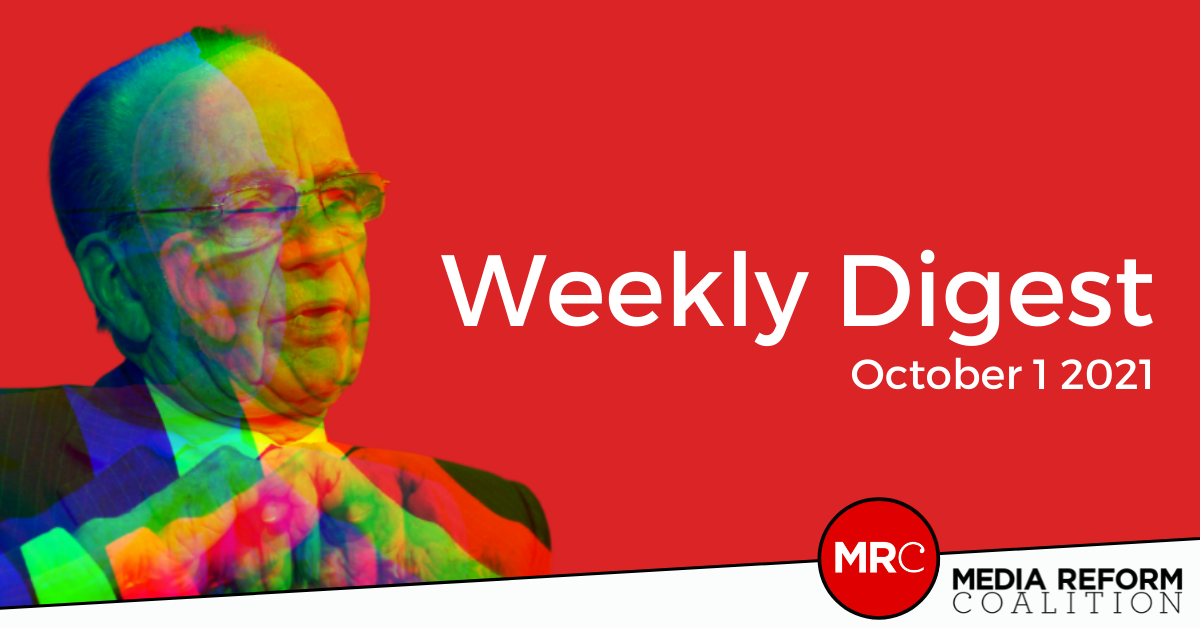 Hi everyone, Eliz Mizon here with the Media Reform Coalition blog every Friday.
For even more media news and analysis, the latest media reform campaigns, and intriguing content from around the web, follow me at Chompsky: Power and Pop Culture. 
For now, here's your media news digest.
Our New Report: Funding Journalism
Researcher Leo Watkins has released his report, supported by the Media Reform Coalition and the Central European University, on the financial, engagement, and power dynamics of the UK's media industry.
It's not simply raw data and dry facts, although it contains plenty of useful information for anyone looking for stats; it also tells the story of the changing face of UK media over the last few decades. 
Hacked Off's IPSO Campaign
Hacked Off's new campaign is asking: How long has IPSO existed without launching a standards investigation?
"Over the last seven years, there have been countless cases of discrimination, inaccuracy and abuse in the press.
Yet, nearly 7 years after it was set up, IPSO has not launched a single standards investigation, nor issued a single fine."
Please share!
This Week's Media News