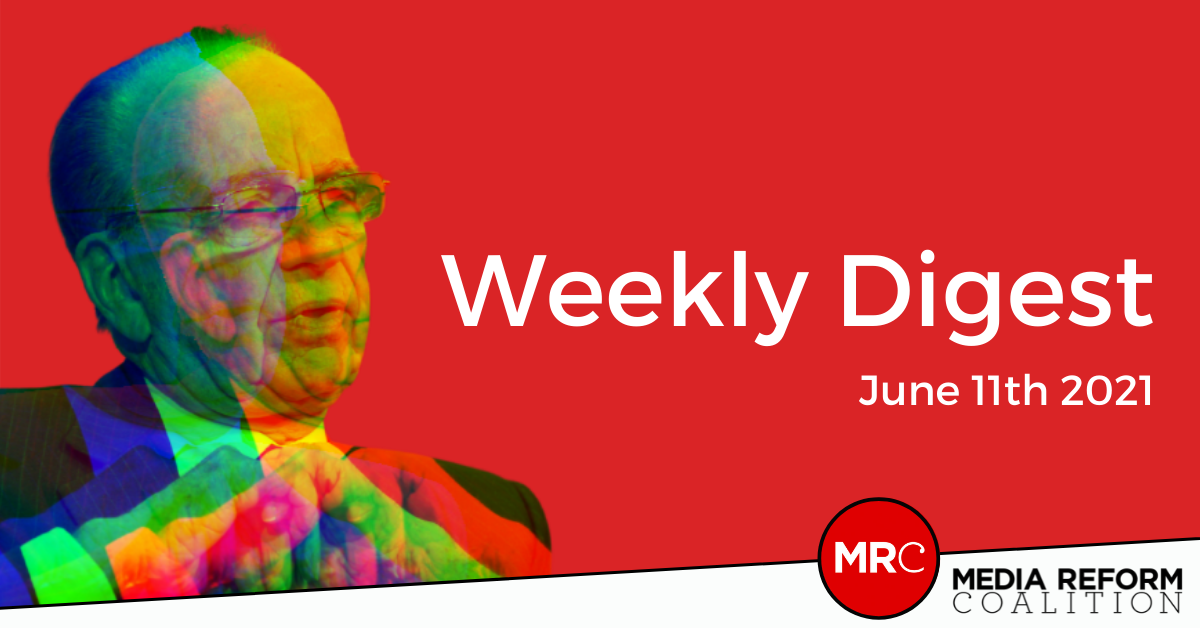 Hi everyone, Eliz Mizon here with the Media Reform Coalition blog every Friday.
For even more media news and analysis, plus the latest campaigns, content, and UK media jobs, follow me at Chompsky: Power and Pop Culture. 
For now, here's your media news digest!
The Department for Digital, Culture, Media and Sport has opened a call out for journalists to submit evidence about 'threats and abuse' they have faced.
"This call for evidence is intended to develop an evidence base to understand the nature and volume of threats and abuse against journalists who are operating in the UK.
Responses will be used to better understand the nature and scale of the problem which the government, alongside the National Committee, is seeking to solve."
The online form is open until July 14th.
A reminder that the dates for the next three events:
The first two events will be streamed on the MRC Twitter and Facebook and YouTube, while the Wales-focused event will be run as a Zoom seminar. All events are free and include a Q&A, we'd love to have you all join us!

All our previous events are available on the MRC YouTube channel, and you can contribute to our Manifesto for a People's Media on the BBC and Beyond website here.
It's been a busy week but I did manage to publish a couple of pieces which I hope you'll enjoy:
READ: The Atlantic Union Has Been Immediately, Voluntarily Recognised By Management
And the Praxis Makes Perfect interview series continues! I loved speaking to my favourite activists, The Yes Men. If you haven't seen their documentaries, make it your summer pledge. You won't regret it.
READ: Praxis Makes Perfect: The Yes Men
This Week's Media News