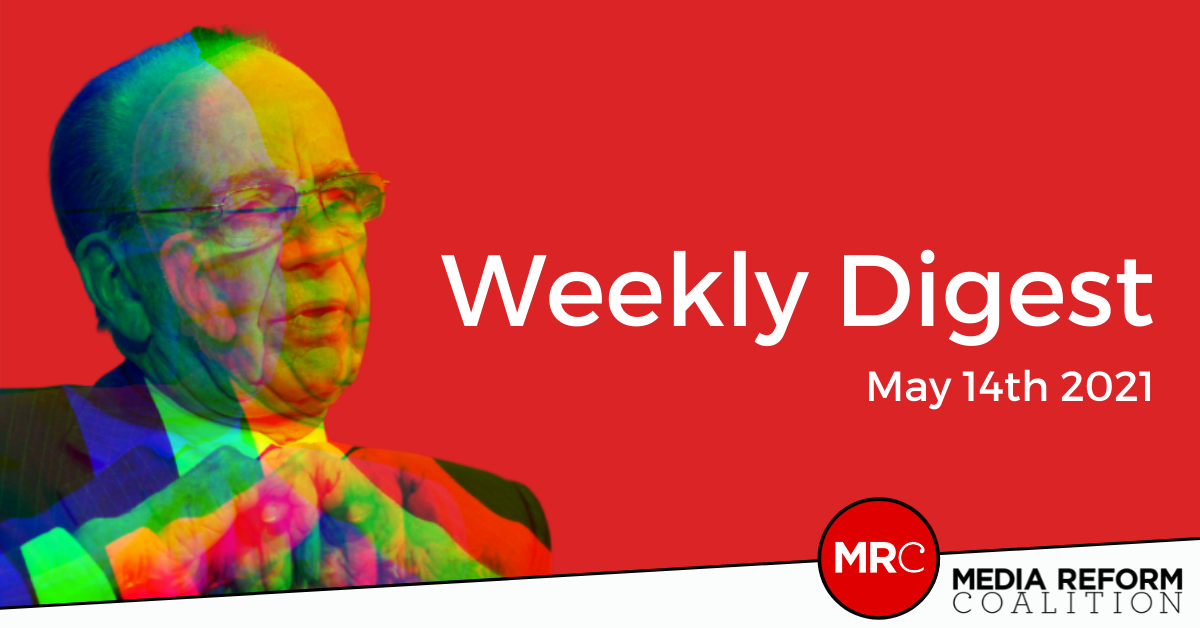 Hi everyone, Eliz Mizon here with the Media Reform Coalition blog every Friday.
For even more media news and analysis, plus the latest campaigns, content, and UK media jobs, follow me at Chompsky: Power and Pop Culture.
For now, here's your media news digest!
We've got another event tonight on Protest, Dissent and the Media, part of the Writing on the Wall Festival. 
Do tune in at 6pm this evening to hear our fantastic panel of speakers: Cameron Joshi (Global Justice Bloc), Anatasia Veneti (Bournemouth University), Marcus Gilroy-Ware (Bristol UWE) and Billy Vitch (photographer & Merseyside BLM Alliance.)
We had another successful event last night on Lessons from Community Media – if you missed it you can watch it back on the MRC Youtube Channel. 
The Liberalism Inc conference also remains available to stream, for free, in a dedicated YouTube playlist.
PLUS: We are always looking for contributions for our Manifesto for a People's Media that we'll be putting together this summer – if you have any great ideas on how to reform public media, you can contribute your thoughts on the BBC and Beyond website.
This Week's Media News