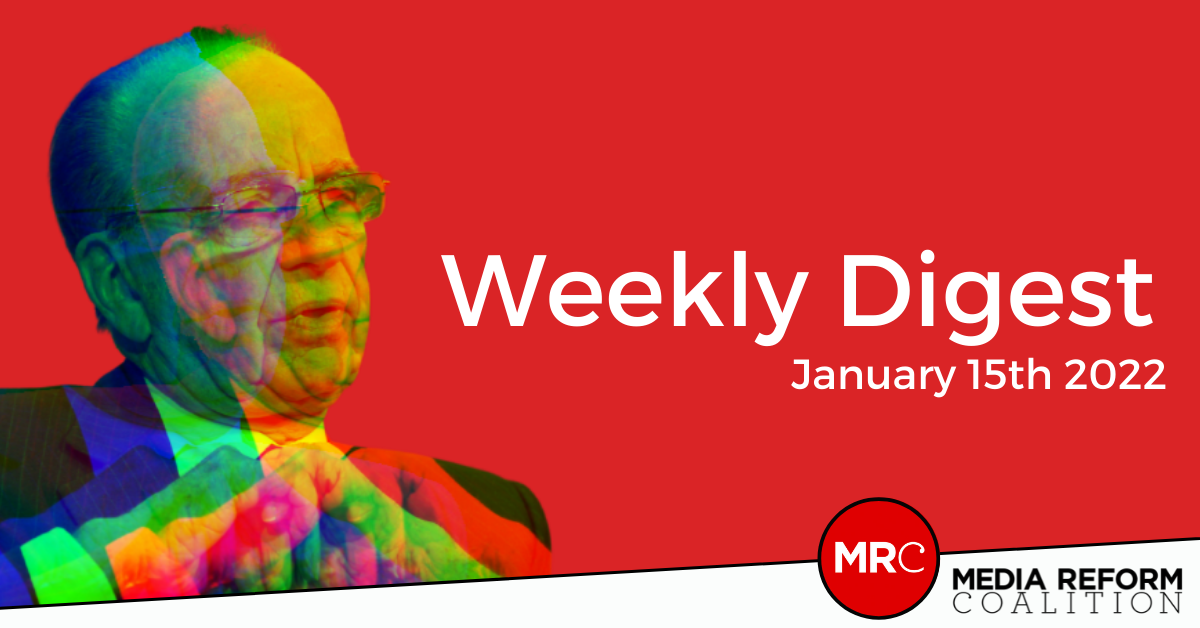 Hi everyone, Eliz Mizon here with the Media Reform Coalition blog every Friday.
For even more media news and analysis, the latest media reform campaigns, and intriguing content from around the web, follow me at Chompsky: Power and Pop Culture. 
For now, here's your media news digest.
The Sun's Deputy Editor faces his own lockdown party scandal
The Sun's coverage of the Number 10 lockdown party scandals has been widely criticised after it came to light that James Slack, the paper's deputy editor and former Communications Director for the Prime Minister, had a party of his own.
In the early 2021 lockdown, Slack's leaving do at Downing Street is alleged to have seen staff "dragging a suitcase of booze into No 10". The scandal also "highlights the revolving door between Britain's political and media elite", says Jim Waterson of the Guardian.
This Week's Media News
Ministers in the Conservative government have faced backlash after calling for God Save the Queen to be played more frequently by UK broadcasters. Culture minister, Chris Philp, is quoted as saying "the more we hear the national anthem sung, frankly, the better"; Jamie Grierson at the Guardian noted that "the BBC already plays the national anthem at the end of every day on Radio 4." (The Guardian)
Written by Eliz Mizon, edited by Cléo Gasquet