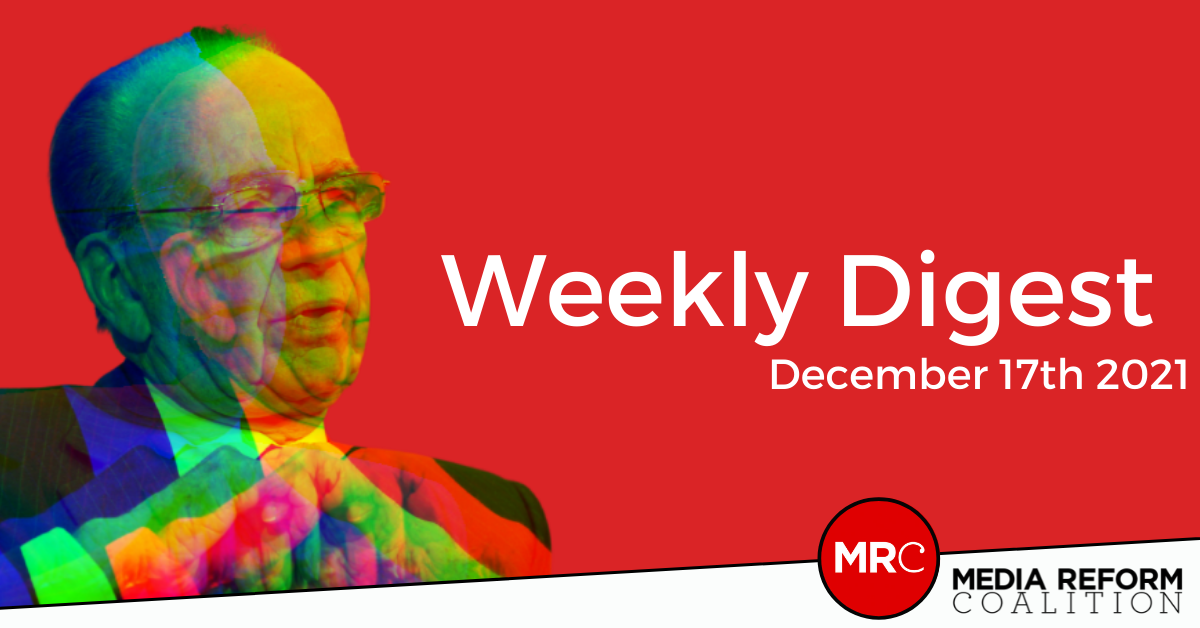 Hi everyone, Eliz Mizon here with the Media Reform Coalition blog every Friday.
For even more media news and analysis, the latest media reform campaigns, and intriguing content from around the web, follow me at Chompsky: Power and Pop Culture. 
For now, here's your media news digest.
Our 'Media Influence Matrix' Report
We have collaborated with the Center for Media, Data and Society at the Central European University to produce the Media Influence Matrix Report, detailing how commercial logic so frequently wins out over the public interest in the journalism industry.
If you haven't got time to read all 250 pages of our report into media policy, ownership and regulation, then watch this two minute clip on journalism funding & influence and why we need some public interest alternatives to the status quo.
#ukmedia #mediafunding #mediainfluencematrix
Check out this summary video of our UK Media Influence Matrix Report, Chapter on Funding Journalism.
Read the chapter here:https://t.co/I1qhCyfDcU
Read the full report here:https://t.co/QfSahiaZNf@mediareformUK @leowatkins91 @jrct_uk pic.twitter.com/RjMzcdBMvo

— CMDS @ CEU (@CMDSatCEU) December 16, 2021
This Week's Media News:
(Written by Eliz Mizon, edited by Cléo Celeste)