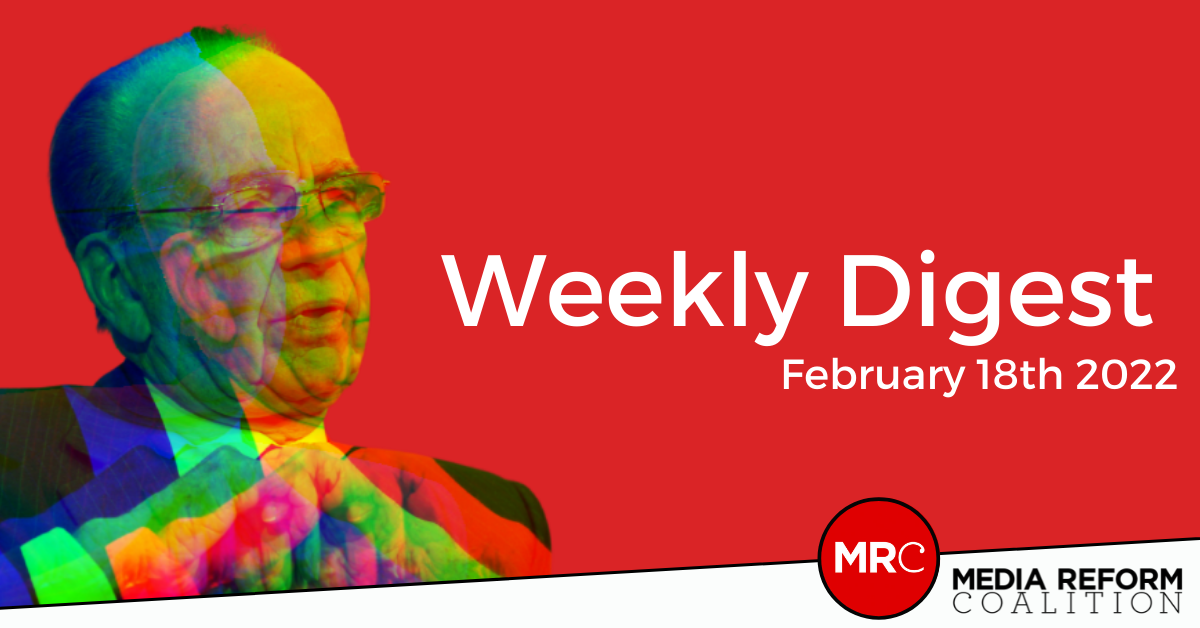 Hi everyone, Eliz Mizon here with the Media Reform Coalition blog every week.
For even more media news and analysis, the latest media reform campaigns, and intriguing content from around the web, follow me at Chompsky: Power and Pop Culture. 
For now, here's your media news digest.
New Nationwide Environmental Campaign Launched: Just Stop Oil
A new campaign group called Just Stop Oil, from the strategists behind XR and Insulate Britain, is planning nationwide direct action in response to Boris Johnson's new fossil fuel investments (which signs the UK up for decades of continued fossil fuel use).
We needed to stop using fossil fuels years ago. Instead, governments are signing us up to decades more exploration and exploitation.
Consider joining.
Watch activists deliver their ultimatum at Downing Street here:
Don't forget to read The MRC's BBC Licence Fee Settlement Briefing
The Media Reform Coalition released a briefing last week that provides a summary of the government's recent proposals for the licence fee, assesses its motivations and consequences, and identifies some potential action points. 
Our analysis draws on our recent evidence and proposals from two Media Reform Coalition reports published in late 2021:
This Week's Media News
(written by Eliz Mizon, edited by Cléo Celeste)