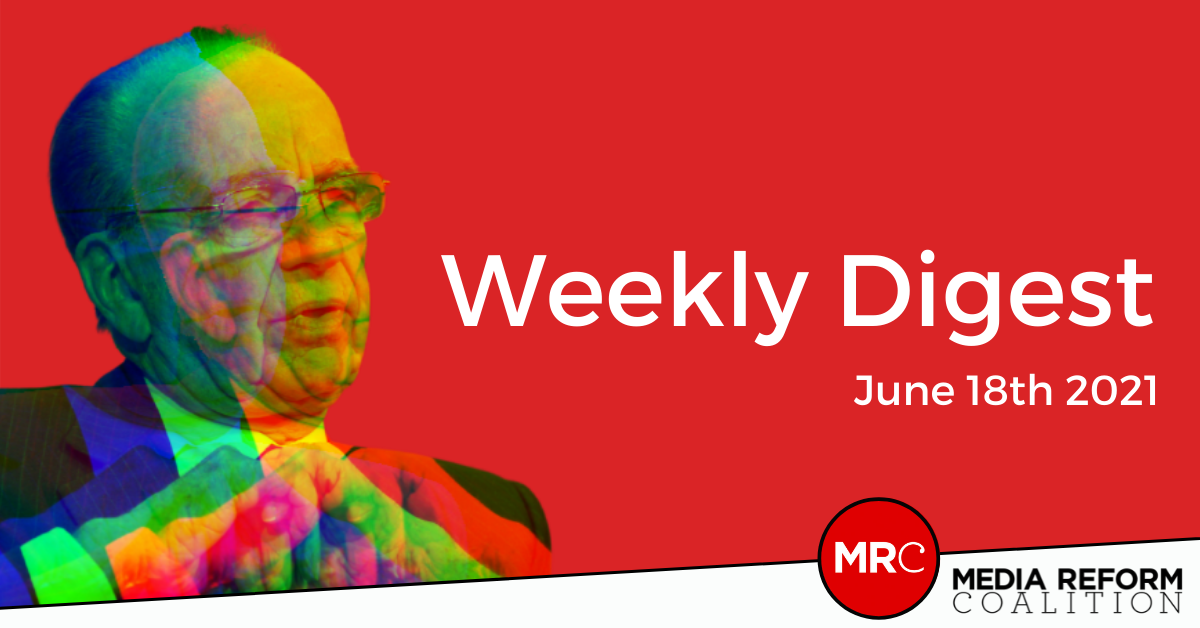 Hi everyone, Eliz Mizon here with the Media Reform Coalition blog every Friday.
For even more media news and analysis, plus the latest campaigns, content, and UK media jobs, follow me at Chompsky: Power and Pop Culture. 
For now, here's your media news digest!
Our next set of events begin next week, so please do tune in to these:
The first two events will be streamed on the MRC Twitter and Facebook and YouTube, while the Wales-focused event will be run as a Zoom seminar.
Remember, all our previous events are available on the MRC YouTube channel, and you can contribute to our Manifesto for a People's Media on the BBC and Beyond website here: https://bbcandbeyond.net/#manifesto
And it's been a VERY busy week in the media world, with the launch of GB News, the continuing exploration into Martin Bashir's role at the BBC, and the publication of the long-awaited independent panel report on Daniel Morgan's murder:
READ: Inaccuracy, Spin, Nationalism: GB News' First 24 Hours
READ: Daniel Morgan Murder Report Confirms "Institutional Corruption" of Police and the Press
This Week's Media News