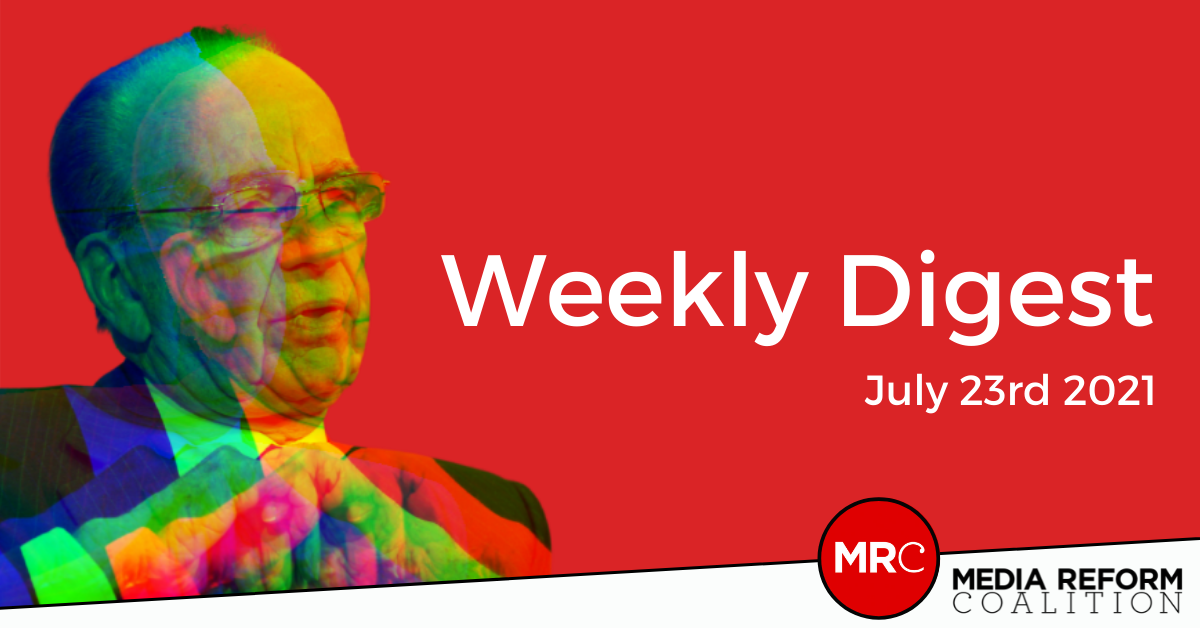 Hi everyone, Eliz Mizon here with the Media Reform Coalition blog every Friday.
For even more media news and analysis, the latest media reform campaigns, and intriguing content from around the web, follow me at Chompsky: Power and Pop Culture. 
For now, here's your media news digest.
This New York Times profile of Julie Brown, the investigative reporter who did the most to expose Jeffrey Epstein's crimes, details not only her work but her financial struggles while doing it: 
"Brown's book, which comes out on Tuesday, is about a mind-blowing case of plutocratic corruption, full of noirish subplots that may never be fully understood. But it's also about the slow strangulation of local and regional newspapers."
Creative England and the Creative Industries Federation have released a new report which will be updated annually: "the first report of its kind, exploring the power and potential of the UK's creative industries to regenerate places, rebuild the economy, drive innovation and create jobs in all parts of the UK"
Reminder: Supporting the Channel 4 Anti-Privatisation Campaigns
After noting its desires to privatise the publicly-owned Channel 4, the government has launched a public consultation on the question that runs until September. Watch out for loaded questions… 
I'll be interviewing public broadcasting expert Tom Mills soon at Chompsky – if you want more info you can read his write up on the C4 privatisation issue then Have Your Say on Channel 4 Privatisation.
Trade magazine Broadcast has also launched the Not 4 Sale campaign, which you can join.
This Week's Media News