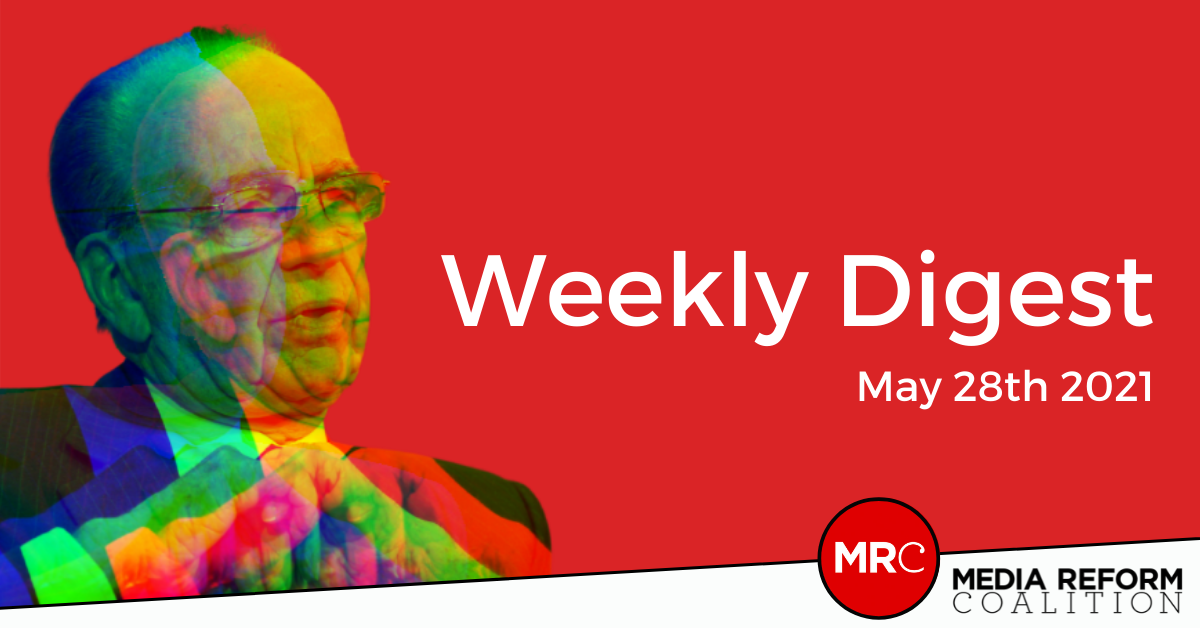 Hi everyone, Eliz Mizon here with the Media Reform Coalition blog every Friday.
For even more media news and analysis, plus the latest campaigns, content, and UK media jobs, follow me at Chompsky: Power and Pop Culture. 
For now, here's your media news digest!
Praxis Makes Perfect: Gary Younge
This week I interviewed award-winning journalist and activist Gary Younge for the 'Praxis Makes Perfect' series. He spoke on his work at the Guardian, the personal ramifications of "not trashing Corbyn", and the wider UK journalism landscape. Importantly, he also assured me that energy put into activism is never wasted. You can read the interview here.
If you like my posts, please consider a paid subscription and supporting independent media about media!
Media Reform Coalition Content Free on YouTube
The first stage of The BBC and Beyond – Reimagining Public Media campaign is now over, but we have more events planned in June focusing on public media in Northern Ireland, Scotland and Wales. Details will be announced soon on the MRC social media and in this newsletter! 
If you missed any of the sessions live, you can watch it back on the MRC Youtube channel. Similarly, you can find all sessions from the 'Liberalism, Inc.: 200 Years of the Guardian' conference there too.
And remember to contribute to our Manifesto for a People's Media on the BBC and Beyond website.
A Game-Changer for Media Unions?
The Daily Beast Union announced a huge win last week: for more than a year, beginning before the pandemic and through May 2021, it has negotiated and won a historic contract for its staff.
The milestones the Beast Union has achieved are quite stunning, including a ban on NDAs for harassment cases, an agreed progressive wage rise, and guaranteed privacy for the content of staff's social media accounts.
The details of the contract have huge implications for all present and future Beast staff. But it doesn't end there; this is agenda-setting for other newsrooms. It demonstrates to the management at Conde Nast, for example – who have been stonewalling union staff at The New Yorker, Pitchfork, and Ars Technica, for three years – what is possible. In their case, a strike is imminent.
This Week's Media News