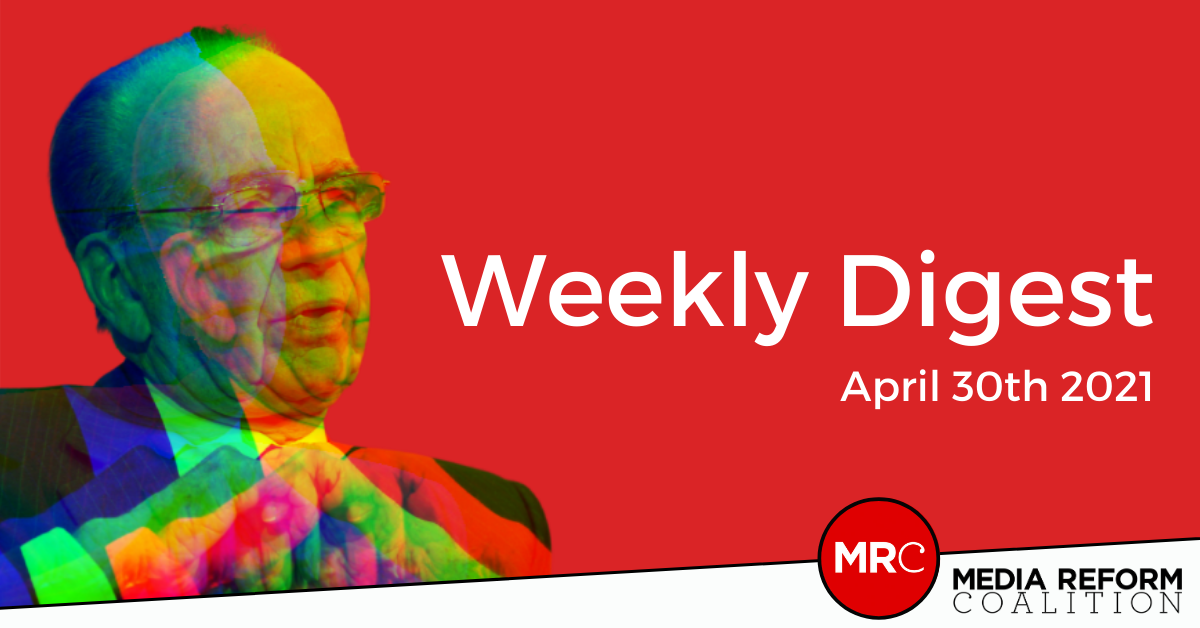 Hi everyone! Eliz Mizon here with the Media Reform Coalition blog every Friday.
For even more news about media/work/politics, plus extra content/campaigns/jobs, you can follow me at Chompsky: Power and Pop Culture.
For now, here's your media news digest!
_____
Our New Public Media Campaign: The BBC and Beyond.
The MRC's new campaign, 'The BBC and Beyond: Reimagining Public Media', launches today and aims to defend and re-envision public media in the digital age.
Over the next couple of months we will be running a series of public events – the next three we have planned are: 
All the events will be streamed on the MRC Twitter and Facebook and YouTube. See you there! 
Find all the info about the campaign at the dedicated website: https://bbcandbeyond.net/
_____
The Liberalism Inc conference from last week is now available to stream, for free, in a dedicated YouTube playlist.
Marking the Guardian's bicentennial, alongside a book about the paper's past and present, last week's free online conference explored topics crucial for the Guardian's journalists, readers and leaders, and wider industry issues. The lineup included Gary Younge, Priya Gopal, Alan Rusbridger, Brian Cathcart and many other interesting journalists, campaigners, and academics.
This Week's Media News
The Digital Media Division of NPR is the latest media team to unionise, and, in a rare turn of events, has been voluntarily recognised by NPR management within 48 hours. (Digital Media United)