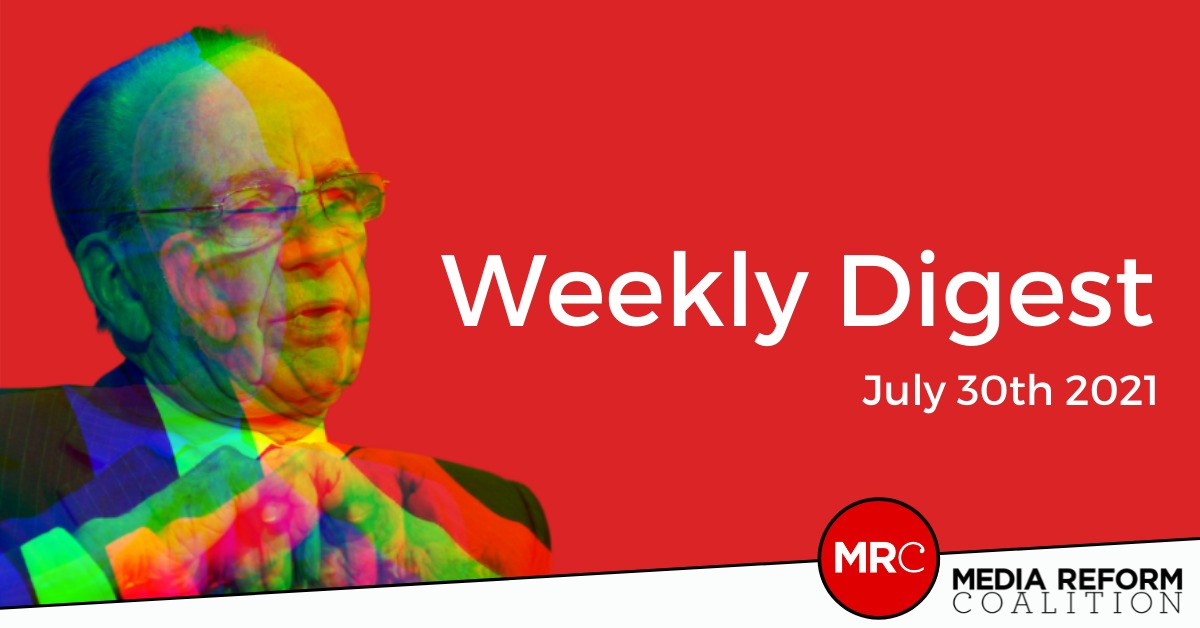 Hi everyone, Eliz Mizon here with the Media Reform Coalition blog every Friday.
For even more media news and analysis, the latest media reform campaigns, and intriguing content from around the web, follow me at Chompsky: Power and Pop Culture. 
For now, here's your media news digest.
Make Your Voice Heard
There are a number of government consultations on the media with upcoming deadlines – have a look at these and please make your voice heard if any of them stir something in you!
Financial Support for Screen Industry Workers
If you're facing unexpected costs or a short-term financial shortfall, the Film and TV Charity are open for grants of up to £800. You'll need at least 2 years' proven professional experience behind the scenes in the UK film, TV and cinema industry to apply.
Capitalism's Mascot Magazine Now Has a Union
Congratulations to the staff at Forbes Magazine, who have formed a union via the National Labor Relations Board this week with a 90.5% vote, after management refused to voluntarily recognise them.
This Week's Media News