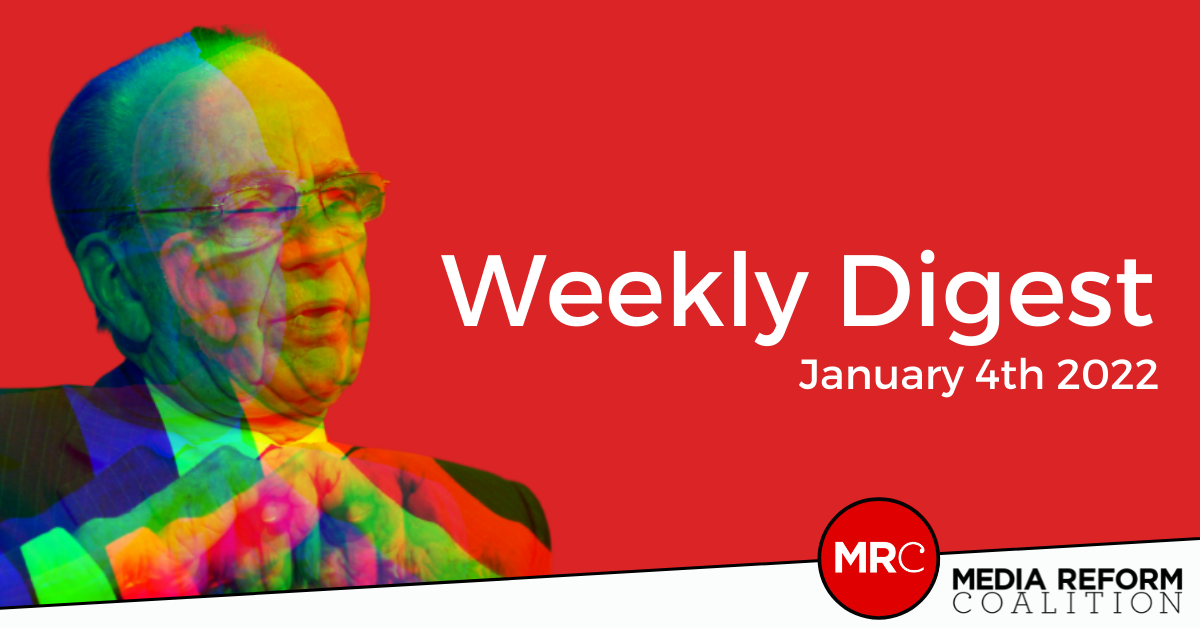 Hi everyone, Eliz Mizon here with the Media Reform Coalition blog every Friday.
For even more media news and analysis, the latest media reform campaigns, and intriguing content from around the web, follow me at Chompsky: Power and Pop Culture. 
For now, here's your media news digest.
Voting has opened for New York Times's tech staff, who will decide whether to ratify their union: the Times Tech Guild. Reports over the last few months have shown that NYT management are making it clear (arguably illegally) this does not work for them.
I'll tell you who does work for them, though: people they hired to be better than them at using technology, something that Tech Guild workers demonstrated beautifully this week in response to management urging workers to vote 'no' on the union.
BBC Arabic owes journalists 'thousands of dollars' after three years' unpaid fees
I wrote a piece for openDemocracy last week: 
"Journalists, analysts and correspondents have alleged that BBC Arabic owes them thousands of dollars for work dating as far back as 2019.
BBC Arabic, part of the UK licence fee-funded World Service, is accused of withholding money from a reporter in a war zone as well as experts and commentators in the US.
It comes after veteran US-based analyst and broadcaster Mehdi Eliefifi interrupted his latest interview with BBC Arabic to make an on-air protest."
Please read and share to help promote the journalists' request for payment.
This Week's Media News
(written by Eliz Mizon, edited by Cleo Celeste)