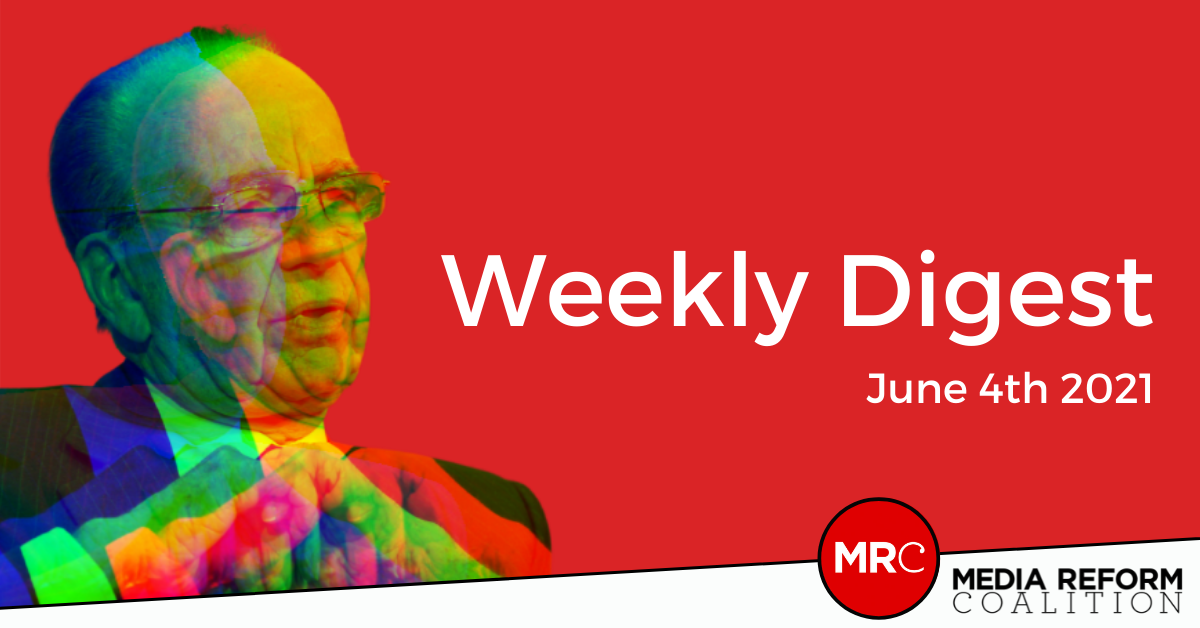 Hi everyone, Eliz Mizon here with the Media Reform Coalition blog every Friday.
For even more media news and analysis, plus the latest campaigns, content, and UK media jobs, follow me at Chompsky: Power and Pop Culture. 
For now, here's your media news digest!
Dates for the next three events for the campaign have been confirmed, so get these in your diary:
The first two events will be streamed on the MRC's Twitter and Facebook and YouTube, whilst the Wales-focused event will be run as a Zoom seminar.
Remember, all of our previous events are available on the MRC YouTube channel, and you can contribute to our Manifesto for a People's Media on the BBC and Beyond website here.
INTERVIEW – Praxis Makes Perfect: Eileen Jones
Praxis Makes Perfect interviews continue! I loved speaking to Jacobin's film critic Eileen Jones this week and investigating some of her excellent work. She makes clear the links (broken as well as strong) between art and politics, and how important it is for progressives to be building a mass movement.
This Week's Media News
…huh. https://t.co/ujsOsiC2OA pic.twitter.com/umns23nAWY

— Power & Pop Culture (@powerpopcult) June 3, 2021