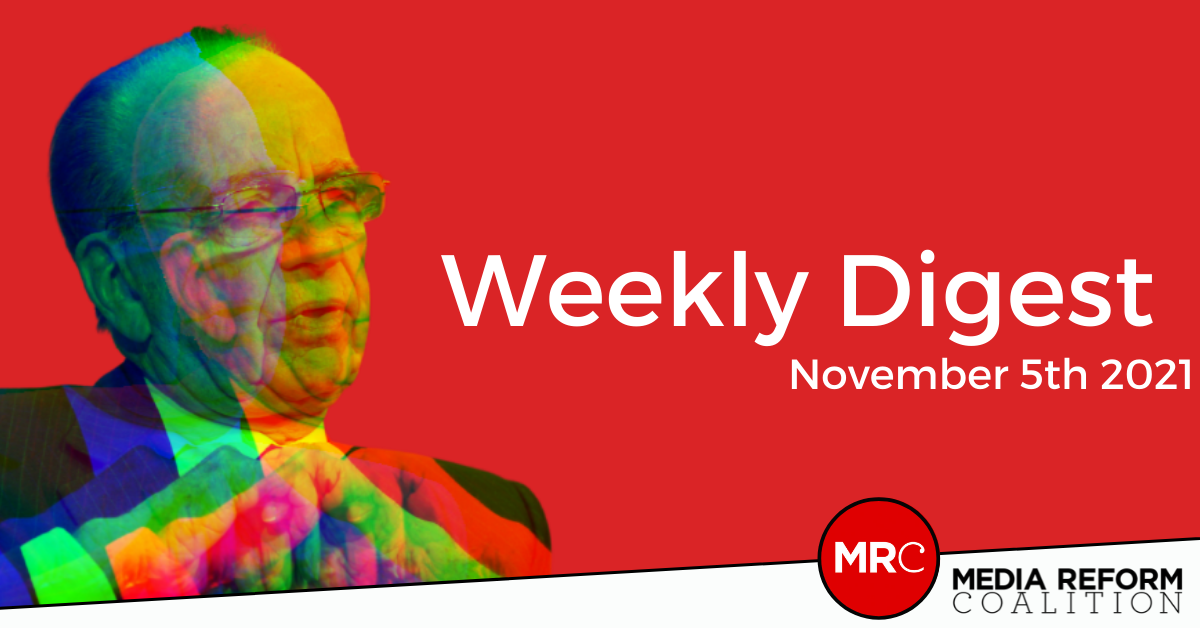 Hi everyone, Eliz Mizon here with the Media Reform Coalition blog every Friday.
For even more media news and analysis, the latest media reform campaigns, and intriguing content from around the web, follow me at Chompsky: Power and Pop Culture.
For now, here's your media news digest.
"The world's largest video-sharing site, YouTube, is responsible for emitting enough carbon dioxide annually to far surpass the equivalent greenhouse gas output of Glasgow, the Scottish city where world leaders will be gathering from Sunday at the Cop26 climate summit."
Not only do I need to personally change my way of life, but I need to commit to pressuring the government, and corporations, and other people, to do the same. (No pressure, then…!)
Join your local climate action group. Not in ten years, now.
This Week's Media News
If WFP can describe on this Twitter thread exactly how $6B will solve world hunger, I will sell Tesla stock right now and do it.

— Elon Musk (@elonmusk) October 31, 2021
(Written by Eliz Mizon, edited by Cléo Celeste)