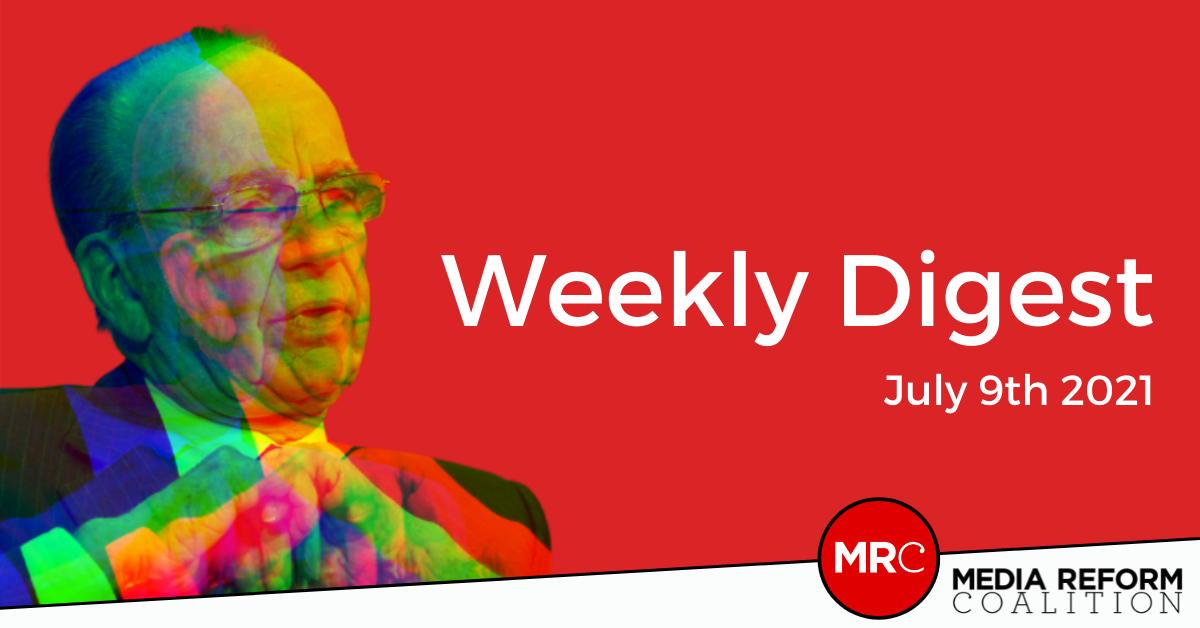 Hi everyone, Eliz Mizon here with the Media Reform Coalition blog every Friday.
For even more media news and analysis, plus the latest campaigns, content, and UK media jobs, follow me at Chompsky: Power and Pop Culture. 
For now, here's your media news digest!
Channel 4 Privatisation: Government Consultation and the Not 4 Sale Campaign
After noting its desires to privatise the publicly-owned Channel 4, the government has launched a public consultation on the question that runs until September. Watch out for loaded questions… 
I'll be interviewing public broadcasting expert Tom Mills soon at Chompsky – if you want more info you can read his write up on the C4 privatisation issue for Tribune, then Have Your Say on Channel 4 Privatisation.
Trade magazine Broadcast has also launched the Not 4 Sale campaign – which you can sign up to.
The recording of last week's event on Reimagining Public service media in Wales, jointly organised with the Institute for Welsh Affairs, is now up online. Do give it a watch if you weren't able to attend – it was a really constructive conversation about how a new fund for journalism in Wales could work, including how it can support innovative forms of journalism, whether membership models are replicable across different locations, and how to compare between media organisations serving very different kinds of communities.  
The final event in the Town Hall series will be on Can public media be antiracist? next Wednesday, July 14th at 6pm. We've got a really great lineup of speakers, so do tune into that on the MRC Twitter and Facebook or YouTube.  
Remember, you can contribute to our Manifesto for a People's Media on the BBC and Beyond website here: https://bbcandbeyond.net/#manifesto  
This Week's Media News