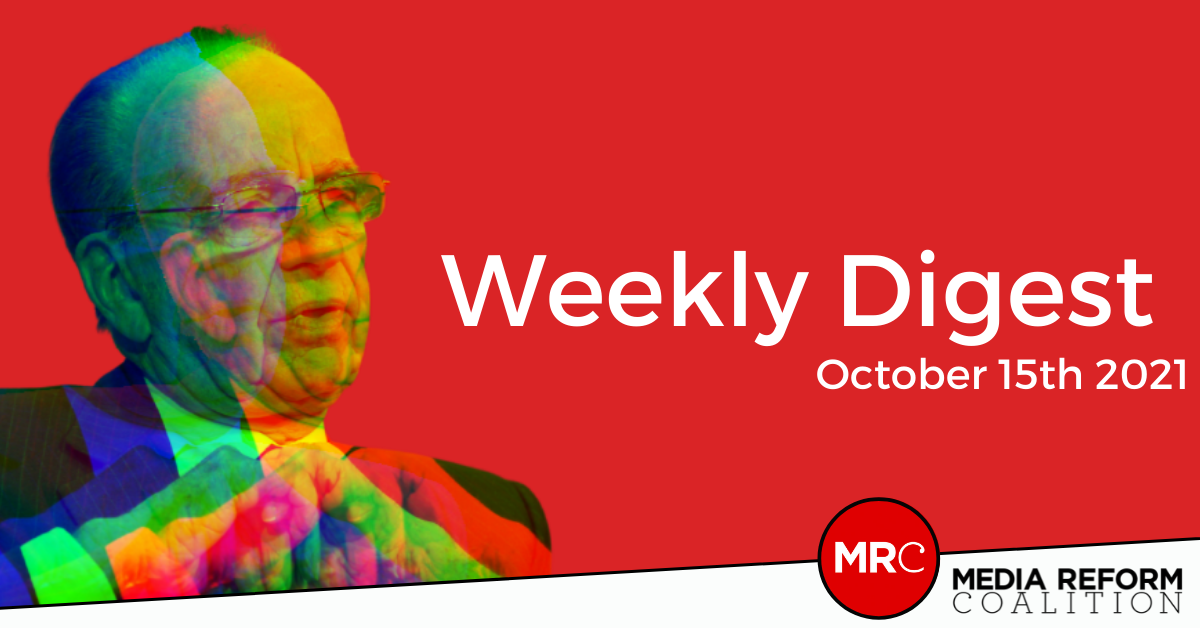 Hi everyone, Eliz Mizon here with the Media Reform Coalition blog every Friday.
For even more media news and analysis, the latest media reform campaigns, and intriguing content from around the web, follow me at Chompsky: Power and Pop Culture. 
For now, here's your media news digest.
Don't Forget to Read Our New Report: Funding Journalism
Researcher Leo Watkins has released his report, supported by the Media Reform Coalition and the Central European University, on the financial, engagement, and power dynamics of the UK's media industry.
It's not simply raw data and dry facts, although it contains plenty of useful information for anyone looking for stats; it also tells the story of the changing face of UK media over the last few decades. 
Check out Brandalism UK on Instagram, "subvertisers" (a new word for 'culture jamming') who "confront corporate persuasion architectures".  
"A 17-year-old snorkeling instructor in Australia recently called out @hsbc's greenwashing adverts about the Great Barrier Reef. We teamed up with @fossilfreelondon to create a spoof ad campaign in solidarity. Artwork by #MattBonner
HSBC indirectly supports the Carmichael mine in Australia, which threatens local communities, the Great Barrier Reef and the planet 🌏 #StopAdani"
This Week's Media News
(Written by Eliz Mizon, edited by Cléo Celeste)