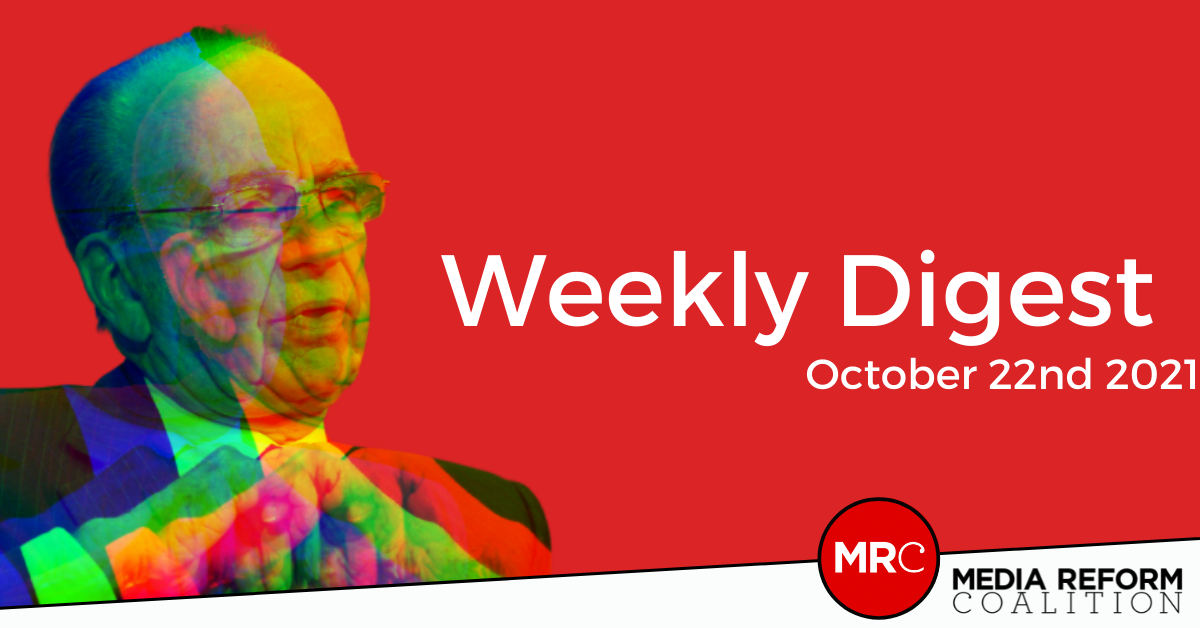 Hi everyone, Eliz Mizon here with the Media Reform Coalition blog every Friday.
For even more media news and analysis, the latest media reform campaigns, and intriguing content from around the web, follow me at Chompsky: Power and Pop Culture. 
For now, here's your media news digest.
This morning, we woke up to the news that 42-year-old director of photography Halyna Hutchins has been killed, and director Joel Souza hospitalised after a prop gun misfired on the set of a new Western, Rust.
After a couple of weeks of headlines about safety in the industry, it's devastating to hear of this incident. IATSE members, and in turn all members of the creative industries, need support more than ever for better working conditions.
This Week's Media News
Twitter and entertainment magazine Variety have joined forces to

create

a 'first-of-its-kind' TV trending chart, ranking the most tweeted TV shows. (Variety)

Veteran journalist Joseph Harker has been

announced

as The Guardian's senior exec of diversity and development. He says he wants "to make sure all people from all backgrounds feel at ease here". (Press Gazette)
(Written by Eliz Mizon, edited by Cléo Celeste)