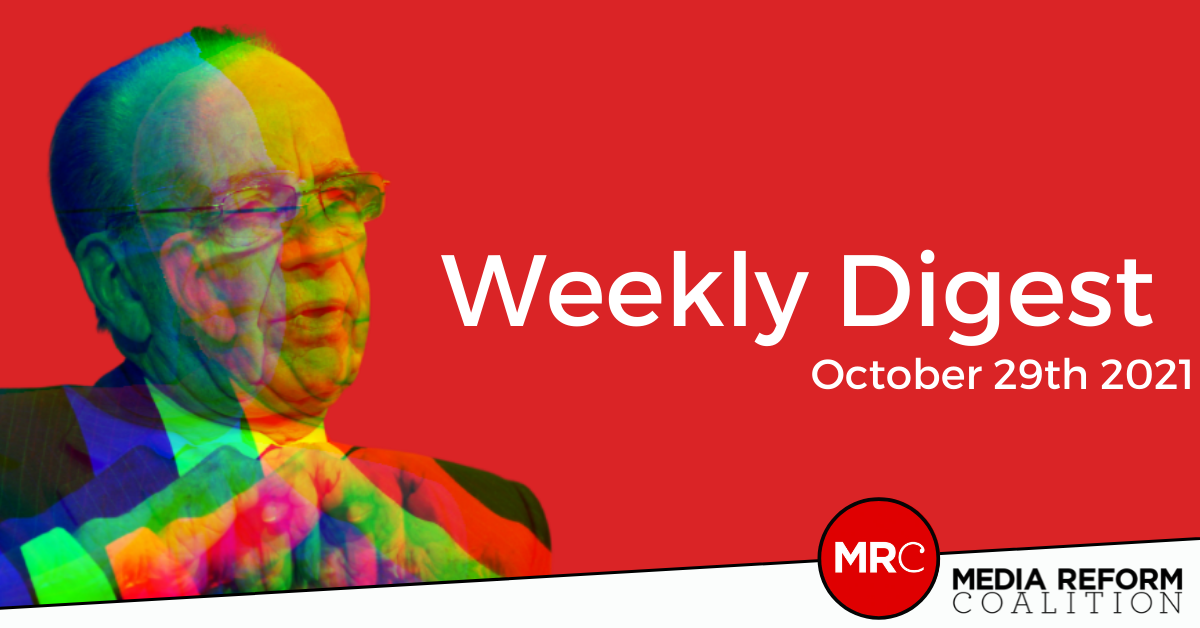 Hi everyone, Eliz Mizon here with the Media Reform Coalition blog every Friday.
For even more media news and analysis, the latest media reform campaigns, and intriguing content from around the web, follow me at Chompsky: Power and Pop Culture. 
For now, here's your media news digest.
HackedOff's IPSO Campaign Receives 5000 Signatures
A few weeks ago we shared HackedOff's IPSO Zero campaign, which has now received 5000 signatures. They've released a new video about the campaign, feel free to share it and demand accountability for press abuses:
Facebook Inc. "rebrands" as Meta Platforms, Inc.
Mark Zuckerberg announced last night that Facebook Inc., the parent company of Facebook, Instagram, Whatsapp et al, will be renamed 'Meta'.
It's being called a 'major rebrand', and comes soon after the latest of years of scandal – a major document leak by former product manager Frances Haugen that has informed numerous revelatory news stories across several outlets.
Zuckerberg said the company plans to lead "the next phase of the internet" beyond simply ruling social media, to incorporate AI, virtual and augmented reality; an idea he's calling: the 'metaverse'.
This Week's Media News
(Written by Eliz Mizon, edited by Cléo Celeste)