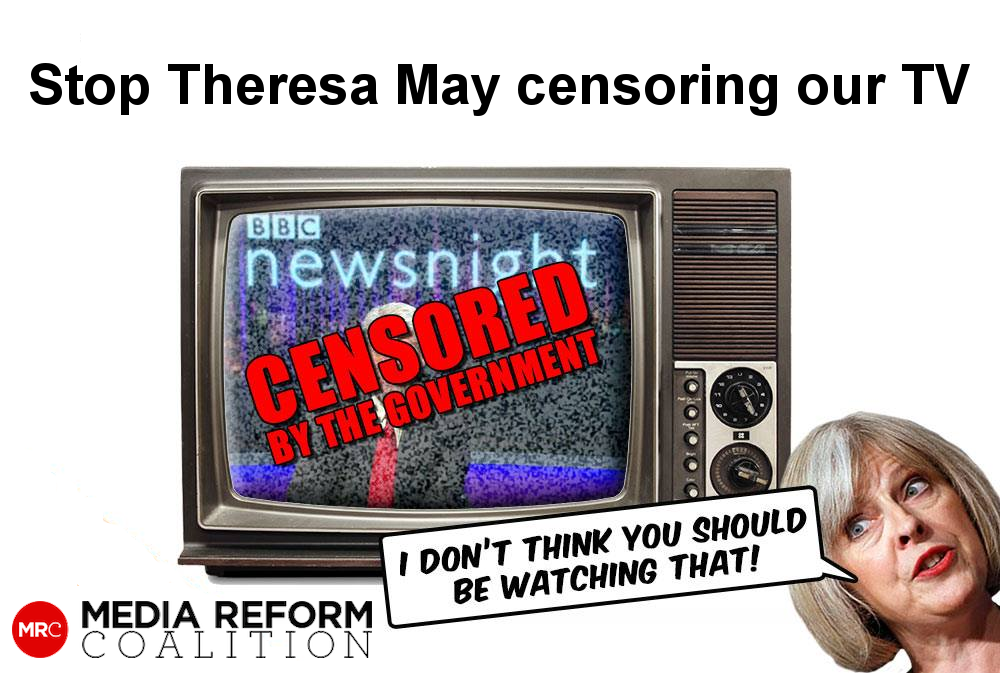 Protect freedom of speech; scrap proposals to turn Ofcom into a TV censor.
The Queen's Speech includes an 'Extremism Bill' that will "strengthen the role of Ofcom so that tough measures can be taken against channels that broadcast extremist content".
According to a leaked letter from Cabinet member and former Culture Secretary Sajid Javid these measures involve "a fundamental shift in the way UK broadcasting is regulated" and would move Ofcom from being an independent regulator "into the role of a censor".
The Government should not be allowed to dictate what we can or can't watch on TV.
Please sign and share this petition to stop this unacceptable clamp down on freedom of speech.
[button link="https://you.38degrees.org.uk/petitions/stop-tv-censorship" color="custom" size="xlarge" type="" shape="" target="_self" title="" gradient_colors="#32a33f|" gradient_hover_colors="#ffffff|" accent_color="#ffffff" accent_hover_color="#32a33f" bevel_color="" border_width="2px" shadow="no" icon="" icon_divider="no" icon_position="left" modal="" alignment="center" class="" id=""]SIGN OUR PETITION TO STOP TV CENSORSHIP[/button]