Over the past year, 300 organisations have come together to coordinate an international response to the mass surveillance of the NSA and GCHQ exposed by whistleblower Edward Snowden.
In response to the 'need to update understandings of existing human rights law to reflect modern surveillance technologies and techniques', they have developed the International Principles on the Application of Human Rights to Communications Surveillance.
The 'Necessary and Proportionate' campaign, led by Privacy International, Access, and the Electronic Frontier Foundation, has launched a global petition supporting these 13 International Principles, which 'articulate what international human rights law – which binds every country across the globe – requires of governments in the digital age'.
To add your name or organisation to the petition, please follow this link. See below for further information.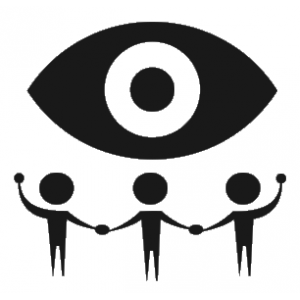 From the organisers:
In 2013, we learned digital surveillance by governments across the world knows no bounds.
Their national intelligence and investigative agencies capture our phone calls, track our location, peer into our address books, and read our emails. They often do this in secret and without adequate public oversight, violating our human rights.
We won't stand for this anymore.
Today [26/11/2013] we're launching a global petition supporting the 13 International Principles alongside a range of international NGOs including Access, Chaos Computer Club, Digitale Gesellschaft, Electronic Frontier Foundation, OpenMedia and Privacy International
These thirteen Principles establish the human rights obligations of governments engaged in communications surveillance.[1]
They've been developed over months of consultation between internationally-recognised technology, privacy, and human rights experts.
Can you join people from around the world to lend your name and support to the Principles?
https://en.necessaryandproportionate.org/take-action/ORG
We'll deliver the petition to the United Nations, world leaders, and other policymakers who need to hear the voice of the people demanding an end to mass surveillance.
The Principles make clear:
1. States must recognise that mass surveillance threatens the human right to privacy, freedom of expression, and association, and they must place these Principles at the heart of their communications surveillance legal frameworks.
2. States must commit to ensuring that advances in technology do not lead to disproportionate increases in the State's capacity to interfere with the private lives of individuals.
3. Transparency and rigorous adversarial oversight is needed to ensure changes in surveillance activities benefit from public debate and judicial scrutiny, this includes effective protections for whistleblowers.
4. Just as modern surveillance transcends borders, so must privacy protections.
Please support the principles by adding your signature, and encouraging those around you to do the same: https://en.necessaryandproportionate.org/take-action/ORG
——
[1] International Principles on the Application of Human Rights to Communications Surveillance: https://necessaryandproportionate.org/text