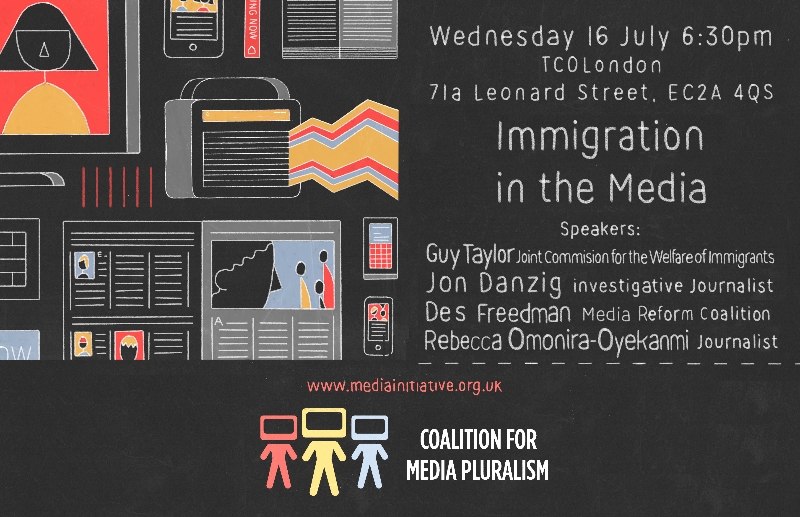 How are migrants and ethnic minorities represented in the media? What role does the media play in the immigration debate?
Join us to discuss the issues surrounding immigration in the media.
Speakers:
Jon Danzig, investigative journalist
Rebecca Omonira-Oyekanmi, journalist, shortlisted for the 2012 George Orwell Prize for Political Writing for her reportage on migrants and refugees
Guy Taylor, Joint Commission for the Welfare of Immigrants
Chair: Des Freedman, chair of the Media Reform Coalition
Tickets are free. Register in advance here.