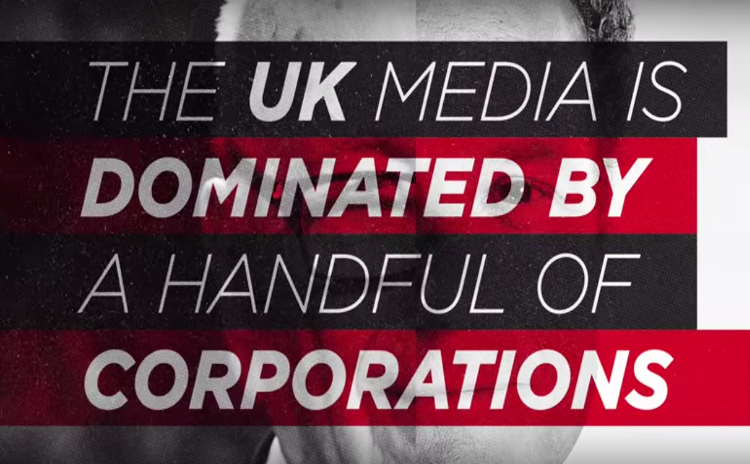 A public meeting to discuss questions of media ownership and democracy with a presentation of The Media Reform Coalition's 'Media Plurality Draft Bill' (.pdf). Book Free Tickets here.
With Jenny Jones (Green Party), Helen Goodman MP (Labour), Clive Lewis MP (Labour), Chi Onwurah MP (Labour), Dr. Justin Schlosberg (Birkbeck College), Prof. Des Freedman (Goldsmiths) & further speakers TBA.
Diverse and independent voices in the media are essential for democracy. But media concentration in Britain remains at worrying levels, with a handful of corporations and individuals having considerable power over people's news, cultural life and access to information.
Only a few weeks ago James Murdoch hinted at a new bid for full control of Sky, and Trinity Mirror's recent takeover deal has massively increased its control of the local news market with no questions asked. Meanwhile, debates are raging over the future of the BBC, and the clock is ticking on bringing Leveson's press regulation standards into force.
Urgent measures are needed to tackle the problems – measures that can temper the power of the largest media conglomerates, and that will provide new funding for areas like community journalism and youth media.
That's why we've put together a 'Media Plurality Draft Bill'(.pdf) – to show that effective legislation is possible. This meeting, open to everyone, will present the Draft Bill for the first time. Rather than a definitive statement of principle, the Bill is desiged as a starting point for debate and discussion, and we'll be inviting comments, criticism, and suggestions.
To find out more, join us at the meeting and have your say on how we can create a more diverse, independent and democratic media. Book Free Tickets here.
* * * 
(Copies of the Draft Bill will be available to read in advance – although this isn't necessary as an overview plus highlights of key details will be presented at the meeting. If you'd like a copy of the Bill in advance, please email: alistair@mediareform.org.uk)
WHEN

WHERE

House of Commons, Committee Room 2A – Westminster London SW1A 0AA