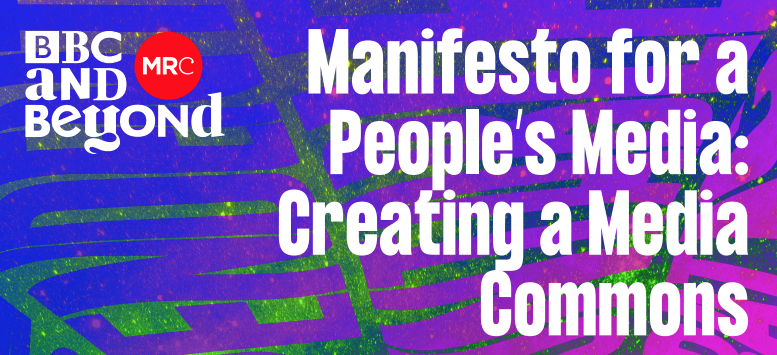 The 2020s are set to be a decade of huge challenges, and much of the UK's media is unable to support the transformations we need. We urgently need media which is owned by us, accountable to us, where we all get to play a part in creating it: we need to build a media commons. What this could mean is explored in our Manifesto for a People's Media, published as part of the MRC's BBC and Beyond campaign.
The manifesto draws on conversations with dozens of organisations and individuals, and 9 Town Hall events attended by nearly 30,000 people. It includes proposals for a People's BBC and Channel 4, which would be radically transformed to become far more devolved and participatory. And it includes proposals for an Independent Media Commons – a thriving ecology of participatory newsrooms, community radio stations, digital innovators and cultural producers, supported by democratically-controlled public resources to tell the stories of all the UK's communities.
For campaign updates, and to hear about upcoming Manifesto events as part of the Media Democracy Festival, sign up to the MRC newsletter in the right-hand bar. And if you support our call for a People's Media, share this page and spread the word using the social media links below.