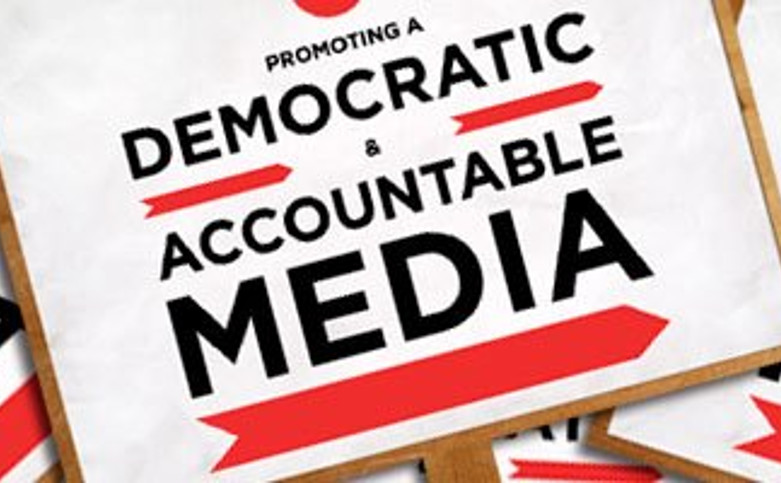 To help build a movement for#MediaDemocracy we're planning a big Media Democracy Festival at Goldsmiths University on October 17th 2015 (put the date in your diaries now!)
In the run up to the event we're hosting a monthly Media Democracy Meetup in London at Trew Era Cafe on the 1st Wednesday of every month starting July 1st.
If you think Media Moguls and Press Barons have too much power and influence in our society, want to protect and democratise the BBC, would love to see media co-ops in every community or just work as an independent journalist, photographer or film maker, then this Meetup is for you.
We want all the various threads/ groups working on some part of Media Democracy to talk to each other more and hopefully become a rich tapestry and the beginnings of a power movement for Media Democracy in the UK.
Come along to meet more Media Activists, help organise the Festival and feed into our forthcoming Media Activism Toolkit.
See also our related Media Democracy Facebook group.