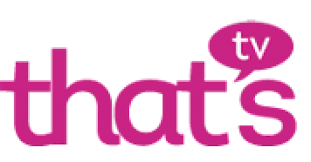 Given the Cairncross Review's ongoing consultation into the future of 'high quality news' in the UK, we thought it would be useful to re-post this sobering account of recent developments in the local news environment in Scotland. It was originally posted in Bella Caledonia and is published here with kind permission of the author.
by Dale McEwan
Job adverts have been posted online calling for reporters and video journalists to work across Scotland's new local TV stations. This follows STV's redundancies, closure of STV2 channel and decision to sell its city television licences to Freeview broadcaster That's TV. The organisation runs 14 local stations in England and Wales and is now launching on channel 8 across the border in Edinburgh, Glasgow, Ayr, Dundee and Aberdeen. I worked in Portsmouth for That's TV's first station, That's Solent, for fifteen months from the time it launched in November 2014. My experience, along with that of other staff members, shows how these five new Scottish outlets will pave the way for further abuse of eager journalists starting their careers. I documented the problems during my time at That's Solent and can now share what Scotland can expect from this outfit.
Local television was the brainchild of Jeremy Hunt, the Conservative culture secretary at the time. He wanted to bring American-style community journalism to the UK. Each station airs its news content on daily bulletins and that same footage is sent to the BBC in exchange for licence fee payers' money. £150,000 is paid out in the first year in return for providing 1,020 stories. Funding is paid regardless of whether the BBC airs the items or not. I counted the number of stories during year one at That's Solent from 10 November 2014 to the end of November 2015. We sent 1,207 stories and the BBC used only 114. That is 9.4% of stories over one year, equating to a cost of £1,315.79 per story. Many of the stories were unusable because That's TV owner, Dan Cass, relied on over worked staff in poorly resourced newsrooms. We were under pressure to pull in a certain number of stories every day to hit BBC quotas for funding. Cass was handed licences to open more stations despite this performance.
BBC documents explain that the quotas decrease in years two and three, meaning Cass can shed staff and cut costs. In year two, 744 stories must be sent to the BBC in exchange for £110,000 of funding, with 276 stories in year three for £40,000. That means £300,000 of public cash over three years for each of Cass' stations. That amounts to £4.2m for the stations in England and Wales. That figure will be £1.5m for Scotland's five stations.
Combine the cost per story with average audience figures and there are serious concerns about the value for money of these stations. Buzzfeed's recent investigation reports audience ratings were as low as 30 viewers per day for That's Oxfordshire, That's Salisbury and That's Surrey last year. Buzzfeed reports a comment from Cass, who claims That's TV had 1.5m viewers for the whole network in the final quarter of 2017. A poll published by the Oxford Mail in June this year, however, shows that 81% of respondents never watch That's Oxfordshire.
Replying to questions about the value for money of these stations, a BBC spokesperson said: "We agreed to pay for material produced by local TV stations as part of our charter with the government. Stations must provide us with a set amount of material to receive the funding. This is material they produce to broadcast themselves, under the terms of their own licence with Ofcom.
"Each station is made aware of our editorial standards. The decision on whether to use material is made by BBC production staff.
"We always seek value for money and can take action if we feel contract commitments haven't been met. The arrangement with the BBC lasts up to three years from the launch of each station and ends after that point. Some stations no longer receive BBC funding."
I asked the BBC for details of any action it has taken against That's TV but was told this information could not be released due to "commercial confidentiality".
Cass runs his stations on a shoestring while taxpayers' money pours in. That's Solent uses broadcast studio space at Highbury College. I was one of four freelance journalists at the station and every employee was paid the minimum wage (£6.50 at the time). We received no holiday or sick pay. I had to fund my own petrol to chase daily stories across a sizeable patch covering Portsmouth, Southampton, the Isle of Wight and everywhere in between. The only expense I received was for parking. I was, however, so full of hope for the new enterprise and I worked hard to learn new skills. I knew things would be tough at the start but I expected the station to blossom.
Dame Esther Rantzen signed up to be the face of That's Solent but she left her role six months after the station launched. Southampton's Daily Echo newspaper reported that she blamed "commitments to other organisations and her charity work for the move". I hardly ever saw Dame Esther at the station.
As the months went by, Cass started pulling out resources like Jenga blocks. A colleague who helped us to plan future stories to keep the BBC subsidies coming in was let go, re-hired then let go again. Cass said he could no longer afford to pay her the minimum wage. He asked her if she would be willing to work for nothing and she refused. The gallery operator who directed news bulletins was also let go because he, quite rightly, would not work for free. We, the journalists, were told to fill the gaps. During my time at the station I was expected to self-shoot, edit and script at least two stories a day, plan future stories, field calls and emails, look after unpaid interns and work experience students, assist with directing the daily one-hour talk show, help to direct the three-hour evening news show, book guests for all of the shows, send footage to the BBC and cut content for overnight broadcast. All on the minimum wage. It was impossible to tick all of those boxes, yet I worked between 10 and 12-hour shifts trying my hardest. I usually worked through my lunch breaks. We were always told there was no money for a pay rise, yet new stations were being rolled out all of the time.
I remember once having a discussion with Cass where he made a negative comment about one of my journalist colleagues charging for approximately 12-hour days, even though that was the amount of hours she had worked. I was made to feel that we should invoice for only a certain number of hours, so I started charging for 10am to 6pm even though I worked well beyond that period. I was made to feel that charging for more hours would cause problems.
On one occasion after work I was so exhausted that I accidentally shop lifted. In a complete daze, I arrived at my car with a basket full of shopping. At that point I realised what I had done and ran back into the store and paid for my goods. Thankfully no one had noticed.
Cass supplemented the newsroom with a constant supply of at least one unpaid intern, often with us for months at a time. Elle Rudd interned for a year at That's Manchester and recently tweeted that she once could not afford tampons. Buzzfeed's investigation reveals how Cass has exploited freelancers and unpaid students to secure the enforced BBC subsidy, with stations now running on just one or two journalists. A Press Gazette story also reveals that interns passed out through exhaustion. I wrote to Cass asking what the wage will be for freelancers at That's TV Scotland but received no reply.
Cass' right-hand woman was Charlotte Briere-Edney, who started as our station editor. Over worked like the rest of us, Briere-Edney did not read our scripts, edit or watch our stories before they aired. She once told me she was disappointed in me for refusing to do a live interview in the studio for the evening news, despite me being totally burnt out. I wanted to prove a point, that staff are not slaves who will prop up such an operation. Briere-Edney was promoted to head of news and strategy and, on her website, she says she helped Cass to launch eleven more That's TV stations. Briere-Edney left That's TV in 2017 and now works for a broadcaster in Scotland.
TV regulator Ofcom asked That's Solent to provide a recording of one half an hour bulletin from a specified evening in 2015. Our bulletins were repeated every half an hour for three hours. I watched the output that evening and I can recall that technical failures in the broadcast system meant that none of the bulletins was of a high enough standard for Ofcom.
Over 2015, the regulator agreed to let Cass reduce the amount of local content we were required to show. The vision of a strong station with locally-produced programmes fell flat and Cass pulled the plug on everything that was not mandatory. I had offered to report and present for a Sunday news bulletin because I was determined to develop my skills, but that show was scrapped when Cass no longer needed it. News was broadcast Monday to Friday and repeated over the weekend. A Sunday sports show was also cut even though keeping it would have meant paying the presenter and director just one hour of the minimum wage. That's Music, a fun and entertaining evening show fronted by students, lasted mere weeks after the station launched.
The schedule for That's Solent now shows back-to-back coverage of repeated news with archive films running in between from 8am to 5pm.
Ofcom said in a statement: "We expect all channels, including local TV channels, to meet their key programme commitments. All licensees are required to submit returns to show they have done this, and we can take enforcement action if broadcasters breach their licences.
"We have recognised there are challenges facing the local TV sector. We have taken this into account when considering requests to change programming commitments, while ensuring the character of local TV is maintained."
Ofcom provided me with details of thirteen investigations it has carried out against That's TV from March 2016 onwards. One of the investigations concerned That's Oxford and content broadcast from 1940s cartoon Raggedy Ann. The show depicted a "black person from the deep south of America, with exaggerated facial features and indolent with slow, slurred speech". In March this year, Ofcom concluded this breached rules concerning racial prejudice and programmes for children.
Back to That's Solent, and I remember that during one weekend in Autumn 2015 the station's systems were ripped out and replaced with new ones. This was part of Cass' plan to improve technical standards while introducing networked content. Output from That's Solent could now be played at stations at opposite ends of the country, such as That's York. Local programming for a local station was becoming a distant slogan. We, the journalists, were told to lie to our colleagues about this new system changeover because Cass feared the change would upset them. The culture at the station was becoming more pernicious as time went by.
There we were, slogging our guts out, when we discovered our jobs were being advertised online. Candidates came in for interviews and screens tests but Cass never told us what was going on. It felt that someone was always on standby to replace us if we became disillusioned with the media "dream". It is laughable that the wage on these job adverts was misleadingly described as "competitive".
I was so desperate to leave the toxic environment and started applying for jobs. I had to make excuses to get time off for interviews. I once told Briere-Edney that I had tooth ache and needed an extraction. Upon my return to work she asked me, in front of my colleagues, if she could look inside my mouth. I refused, of course. She did not believe my story and would not tolerate my desire to find success outside of That's TV. She blocked my other attempts to book days off for interviews and I had no option but to feign sickness.
The day finally came in January 2016 when I could not take anymore. The experience exhausted me physically, mentally and financially. I gave that job everything and I really wanted things to work out. I am still proud of the skills I acquired through my own perseverance. I also know I brought in some amazing stories for that station. I went for job interviews but unfortunately my experience with That's TV broke my self confidence and my passion for media. I decided to step away from journalism and I have felt embarrassment and like a failure ever since. I am a qualified journalist and I reported in the Middle East before thinking that helping to launch a TV station would be a great way to learn new skills. It is only over the past year that I have started to rebuild my career but it is incredibly tough out there. Being made to feel that all you are worth is the minimum wage does a great deal of damage to the mind. My new employer told me that Cass did not reply to requests for a reference.
The job adverts for That's TV Scotland dangle the carrot, with promises of "opportunities for exceptional candidates to present on-screen". Cass describes this as "a rare opportunity to gain significant 'on air' experience in TV reporting and presenting". It saddens and angers me to think that keen journalists in Scotland will now be taken advantage of in the same way that I and many others were. Ofcom has taken little action to reprimand Cass over the years, but I refuse to stand by and let this abuse repeat itself. Scotland's journalism and media graduates are worth much more than that.
Cass and Briere-Edney did not respond when offered their right of reply. STV declined to provide a statement.
* Since the publication of this article, Ofcom has announced that it will stop issuing further licences for new local TV stations due to financial concerns. Inverness was set to receive a licence along with other cities in England but this will no longer happen. That's TV Scotland will still open in Edinburgh, Glasgow, Ayr, Dundee and Aberdeen. BBC funding in exchange for content will now end in July 2020. This will limit potential income for That's TV Scotland to lower than the £1.5m given in this article. A BBC spokesperson said: "Any station can join the content scheme until then but only during the first three years of its local digital service. We do not discuss the terms of individual contracts."