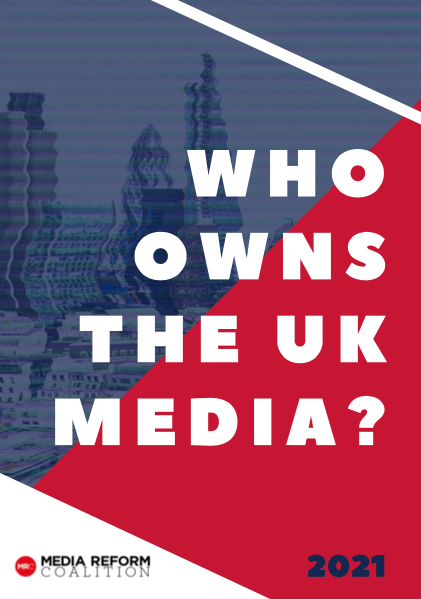 NEW REPORT ON UK MEDIA OWNERSHIP JUST PUBLISHED
We produced our first comprehensive report on media ownership in the UK back in 2015 when we argued concentrated ownership was a significant problem for any modern democracy. In 2019, we produced an updated version that suggests that, not only does concentrated ownership persist but that the problem may be getting worse. Sadly, the situation has deteriorated since then.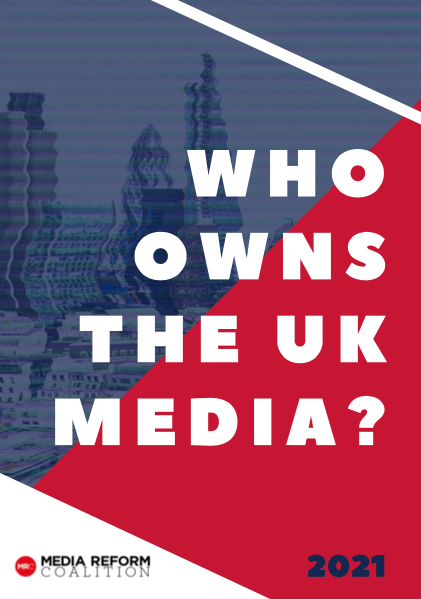 This new report, published in March 2021, shows that just three companies (News UK, Daily Mail Group and Reach) dominate 90% of the national newspaper market (up from 71% in 2015). When online readers are included, these three companies (News UK, Daily Mail Group, Reach) dominate 80% of the market. In the area of local news, just six companies (Gannett, JPI Media, Reach, Tindle, Archant and Iliffe) account for nearly 84% of all titles. Two companies, Bauer and Global, now control nearly 70% of all local commercial analogue radio stations and 60% of national commercial digital stations.
The digital landscape is hardly less concentrated. Facebook controls three of the top five social media services used to access online news in the UK while traditional news organisations account for 48% of Facebook users' news sources, expanding the online market reach of a few already-dominant publishing companies. New, digital-only news sites have emerged as a significant force since our last report but these are overshadowed by the continuing grip of legacy news and, especially, national newspaper titles.
The BBC remains a powerful presence in online and broadcasting but its budget has been massively cut by the last two licence fee deals and its room for manoeuvre has been limited by commercial competition and political pressure to be mindful of its impact on the wider commercial market.
We believe that concentration in news and information markets in particular has reached endemic levels in the UK and that we urgently need effective remedies. Concentrated ownership creates conditions in which wealthy individuals and organisations can amass vast political and economic power and distort the media landscape to suit their interests. Urgent action is needed in order both to address high levels of concentration in particular media markets and to protect against further concentration in others.
We hope that this report will provide data and arguments that will be useful to all those who want to campaign for a more pluralistic media in which a genuine diversity of views, voices and opinions are aired.
To see the full report, click here.
For Appendix 1 and data sheets, click here.
If you have any questions, please email info@mediareform.org.uk