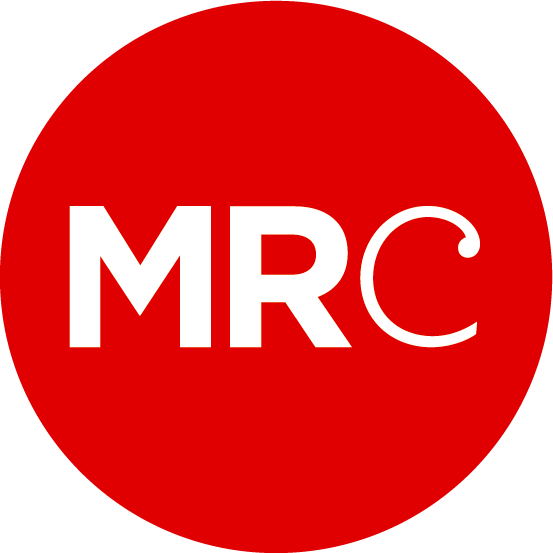 A fragile government, an embittered citizenry, an emboldened opposition and a media system that's not fit for purpose – this is the backdrop to the Media Reform Coalition's agenda for 2018.
It's just over four months since the broadcaster Jon Snow – enraged by the news media's failure to pre-empt events like the Grenfell Tower fire – laid out the problems facing the UK media in his MacTaggart Lecture.
"Never have we been more accessible to the public nor in some ways more disconnected from the lives of others. Over this past year, we — me included — mostly London-based media pundits, pollsters and so-called experts have got it wrong. The Brexit referendum: we got that wrong. Trump defying completely more so-called experts, pundits and journalists alike. Theresa May's strange General Election – predicted to get a majority of 60 – 70: we got that wrong too. She was forced to do a deal with the DUP, in order to stay in power, while thousands of people at Glastonbury Festival chanted 'Oh, Jeremy Corbyn!'"
Why have pundits become so disconnected and why have the news media so often 'got it wrong'? What can be done to stimulate a communications system that is more accessible to and representative of its audiences rather than its proprietors and overseers?
From News Deserts to Tech Giants
First, we ought to recognise the scale of the problem: the fragility of local media, the growth of 'news deserts', the unaccountable power of tech giants, the meekness of public service broadcasting and the brutalising commercial logic that underpins media markets and regulation. Our largest media companies are increasingly disembedded from the communities they're supposed to serve and disinterested in the routine work of holding the powerful to account and championing the under-represented and vulnerable. Instead, clickbait and sensation provide for easy profit while giant corporations scour the communications landscape looking for investment opportunities that will further narrow an already concentrated sector.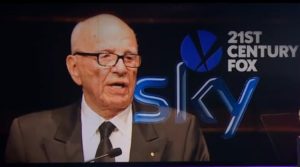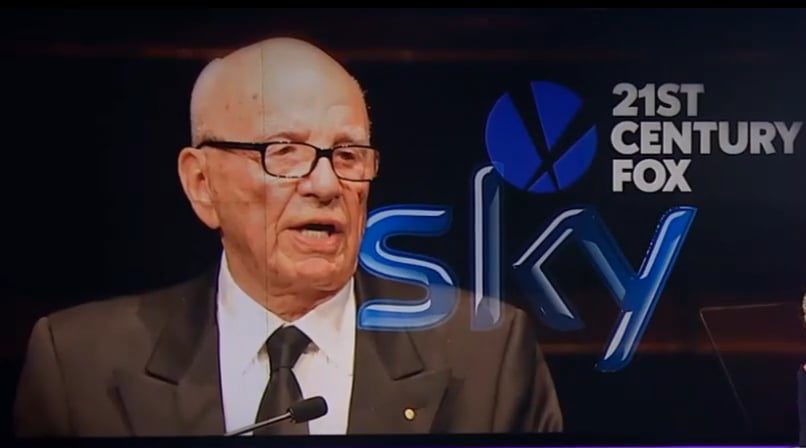 The MRC has been a key part of the coalition challenging Rupert Murdoch's attempt to take full control of Sky and we are delighted to have put a spoke in his wheels by forcing the Competition and Markets Authority to launch a full investigation. While Disney's bid for a sizeable chunk of Murdoch's assets may have scuppered his dream for good, we will continue to campaign against any deal that hands more control of the media market to corporate giants and that diminishes prospects for a genuinely plural media in this country.
We have not forgotten about the need both for Leveson Part 2 – an inquiry into alleged criminal behaviour by some of our biggest newspapers – and for effective and independent press regulation through the full implementation of the original Leveson recommendations that transformed into the Royal Charter that achieved cross party consensus and public support. Theresa May seems to have lost the appetite to stand up to proprietors but the victims of phone hacking and press intrusion won't forget so easily. Furthermore, the long-standing scapegoating of immigrants and refugees by titles like the Mail, Express and Sun justifies the anger that gave rise to campaigns such as Stop Funding Hate. We don't want these outfits to fold – we want them to change.
Meanwhile, digital giants like Facebook, Google and Amazon continue to disrupt the media landscape without being required to take on any of the traditional responsibilities of media owners. We urgently need to introduce measures that address their dominance and lack of accountability and that force them to make a sustained contribution to areas in which there has been substantial disinvestment – in particular local and investigative news – and we will be pressing for a Plurality Bill that will use proceeds from digital intermediaries to safeguard new and non-profit sources of news and comment.


The BBC, as the UK's most influential public service broadcaster, ought to have acted as a counterweight to the greed and partisanship of its commercial rivals. But it has, time and again, revealed its reluctance to stand up to government and to defend the interests of licence fee payers – by, for example, failing to articulate the popular frustration with austerity policies or to remain independent of conservative press agendas. Now, MRC is set to launch a consultation on how best to democratise the BBC and to safeguard principles of public service in the face of anti-democratic and elitist pressures.
The Need for Media Democracy
The UK is, of course, far from a media wasteland. There are pockets of creativity and innovation that need protecting against cuts and closures. New sources of content creation have emerged in the shadow of the media giants and media reform supporters have to continue to press for a more level playing field: for limits to corporate concentration, for a system of redistribution made up of levies and cross- subsidies; and for more imaginative forms of ownership including co-operatives and community control. This will require sustained pressure on regulators and policymakers to make sure that they aren't allowed to forget what the public interest looks like and to neglect putting this into practice.
Media Reform will support all efforts to open up our communications landscape and to make it serve a diverse and disgruntled population. We need to remove the barriers to entry that make so much of the media closed to disadvantaged sections of the population; we need to challenge discriminatory representations wherever they exist not simply by complaining to regulators but by pressing for structural changes to media ownership and regulation; we need to campaign for privacy and to challenge surveillance regimes that stifle journalistic freedom and undermine individual liberty.
To that end, we will be working this year to produce a media policy that's fit for our times and that works for audiences and citizens. The current minority government is weak and we intend to work with all interested parties to make sure that a vibrant media reform agenda is part of any future manifesto for change.
We will be holding our annual Media Democracy Festival in central London on Saturday 17 March. This will be an opportunity to discuss all of the above and more. We warmly welcome your suggestions and input – email info@mediareform.org.uk.