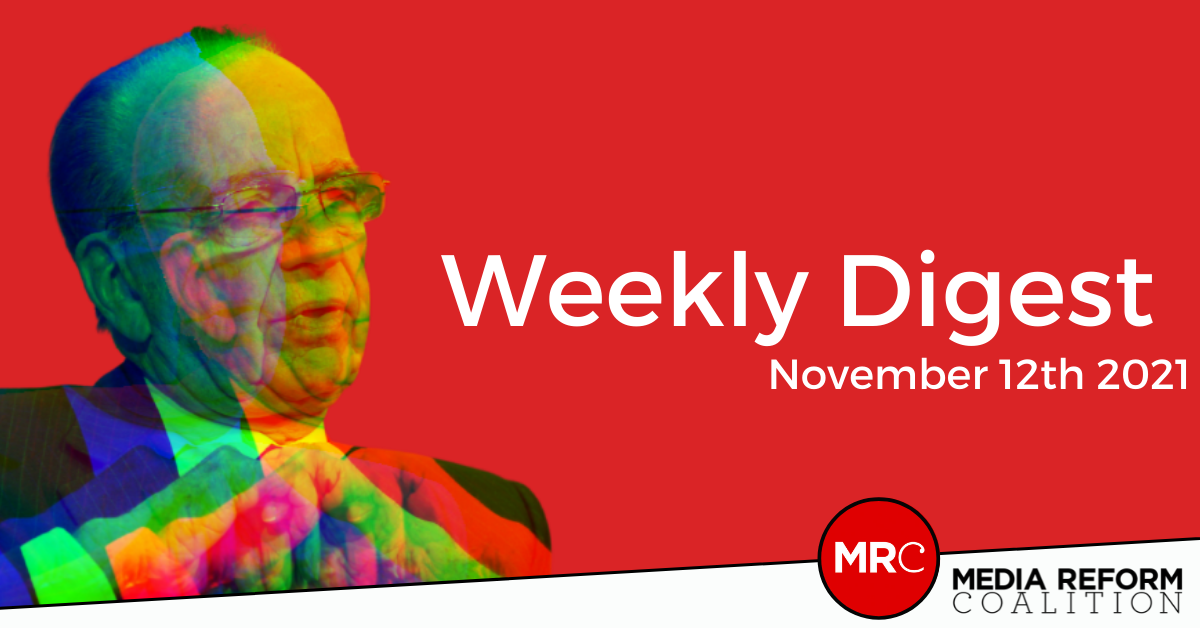 Hi everyone, Eliz Mizon here with the Media Reform Coalition blog every Friday.
For even more media news and analysis, the latest media reform campaigns, and intriguing content from around the web, follow me at Chompsky: Power and Pop Culture. 
For now, here's your media news digest.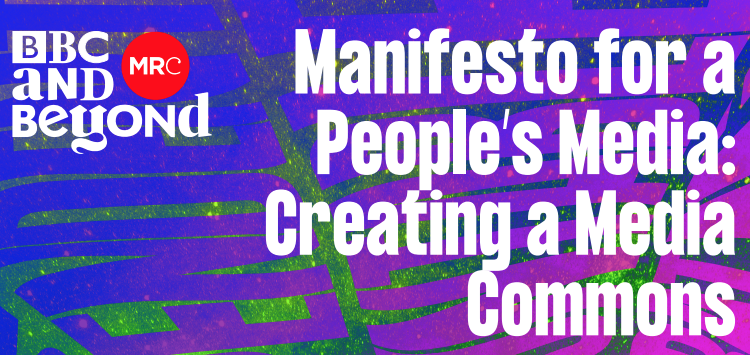 Our Manifesto for a People's Media is out!
Over the last few months, we have been busy writing our Manifesto for a People's Media, drawing on the ideas put forward by you!
The manifesto draws on conversations with dozens of organisations and individuals, and 9 Town Hall events attended by nearly 30,000 people. It includes proposals for a People's BBC and Channel 4, which would be radically transformed to become far more devolved and participatory. And it includes proposals for an Independent Media Commons – a thriving ecology of participatory newsrooms, community radio stations, digital innovators and cultural producers, supported by democratically-controlled public resources to tell the stories of all the UK's communities.
We are now working on a series of podcasts, animations and short videos to bring the ideas in the manifesto to life, so keep an eye out for those.
The Yes Men's genius double-bluff prank at COP26: #YASAVA
This week, activist pranksters the Yes Men were back for another climate action at COP26. It hasn't had much attention…but we can change that! 
Their speciality is creating ridiculous fake companies, and getting big time investors, organisations, and even governments to recognise them as real, to expose the absurdity of capitalist dealings. 
But after being noted in The Guardian and The National, it transpired this one was not what it initially seemed, involving quite the double bluff…
And please share with the hashtag #YASAVA and #COP26.
This Week's Media News:
I have an exciting update! Effective immediately, Hearst will pay all writers Net 0, regardless of tax status. https://t.co/JXxj9ObZfy

— roxane gay (@rgay) November 4, 2021
(Written by Eliz Mizon, edited by Cléo Celeste)