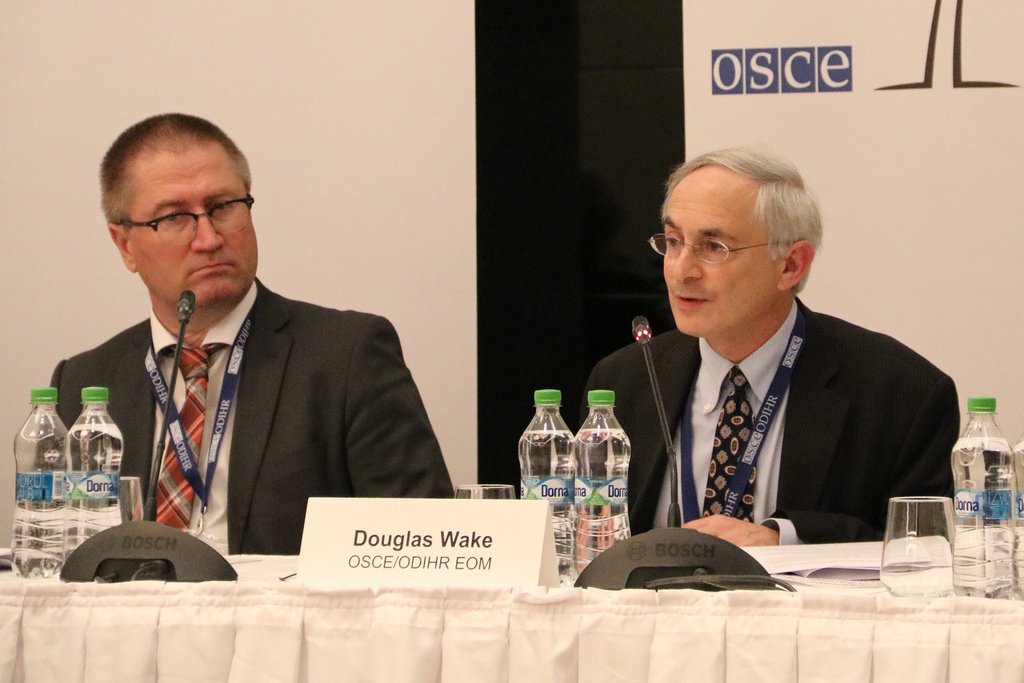 A group of leading academics and experts coordinated by the Media Reform Coalition are today calling for an international mission to monitor the UK general election. The group's call follows a fact-finding mission last month conducted by representatives from the Organisation for Security and Co-operation in Europe (OSCE).
In light of concerns over the UK's concentrated and highly partisan press, evidence of broadcasters' susceptibility to agenda influence by newspapers, and on-going investigations into allegations of foreign interference and breach of campaign finance rules, the group is urging the OSCE to bring an election monitoring mission to the UK.
According to a recent study, the UK's predominantly Conservative-leaning national press exerted considerable influence over the agenda of television news in the 2015 general election. Since 2015, the British press has moved further to the right as reflected by the recent appointment of George Osborne (Conservative MP and former Chancellor) to the role of editor-in-chief of the Evening Standard.
There are concerns that the prospect of critical media policy decisions that will fall on ministers after the election – on whether to approve the proposed merger between 21st Century Fox and Sky, whether to implement the Leveson recommendations for press regulatory reform in full, and whether to carry out part two of the Leveson Inquiry intended to get to the bottom of the phone hacking cover up – may compromise the independence and plurality of campaign coverage across the press.
In addition, the current election coincides with on-going investigations by both the Information Commissioner (ICO) and the Electoral Commission into allegations of foreign interference and campaign finance abuse. There are especially grave concerns regarding the opaque ways in which political advertising via social media can be financed, and the potential to target voters with highly emotive and individually-crafted messages.
The group is arguing that these conditions risk seriously undermining the integrity of the election, and that the presence of OSCE observers would offer both much needed international scrutiny and reassurance to voters.
Justin Schlosberg, Chair of the Media Reform Coalition said:
"This snap election is the third national poll in successive years and comes at a time of unprecedented political upheaval and uncertainty. Given accumulated evidence of distortions and inaccuracies in political reporting, along with substantive concerns about press regulation and new forms of political advertising on social media, there is an unprecedented case for international monitoring of this election. An OSCE mission would send a clear signal of reassurance to voters across the political spectrum and provide a basis upon which to address emergent threats to the sanctity of elections across the democratic world."
Read the full briefing here.